SiriusXM buys Pandora to create 'the world's largest audio entertainment company'
4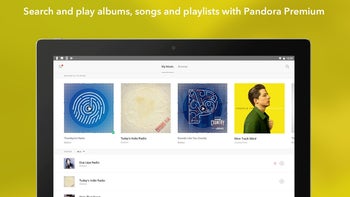 A pioneer of the Internet radio market, Pandora couldn't fend off the likes of
Spotify and Apple Music
in recent years, merely
releasing a direct rival
for the two hugely popular music streaming services in 2017.

Last year also saw a different veteran of both the online radio and satellite radio industries pour a whopping $480 million into Pandora as a "strategic investment." As it turns out, the next step in this strategy is a corporate acquisition, made official earlier today by SiriusXM.

The all-stock deal values Pandora at around $3.5 billion, creating the "world's largest audio entertainment company", with a combined revenue of over $7 billion projected for 2018.

The transaction paves the way for a number of "long-term growth opportunities", according to both Sirius XM Holdings and Pandora Media, although exactly how the two brands will help each other grow remains somewhat unclear.

What Pandora wants its listeners to know is its products and their pricing "aren't changing as a result of this announcement. Unlike most competing platforms, the new SiriusXM subsidiary has three types of music streaming services, including a free, ad-supported tier, a Plus, and a Premium option. Apparently, they'll all stay the same, at least for the time being.

But SiriusXM says "unique audio packages" are also in the pipeline, somehow combining the parent company's "exclusive content and programming" with the daughter's ad-supported and subscription tiers to, well, milk more money from more users.

"Supporting and strengthening" Pandora's "highly relevant" brand is another (vague) long-term objective, with investments in "content, technology, innovation, and expanded monetization opportunities through both ad-supported and subscription services in and out of the vehicle" set to continue.

SiriusXM couldn't possibly forget to mention its "extensive automotive relationships" as a way to beef up Pandora's presence on smartphones, computers, and cars nationwide. Over 70 million Pandora monthly active users make up the "largest digital audio audience in the US", although monetizing this subscriber base has proven tricky when a measly 6 million people or so are actually paying for the service.