There are some good reasons why the Galaxy S23 line doesn't offer satellite connectivity
10
We may earn a commission if you make a purchase from the links on this page.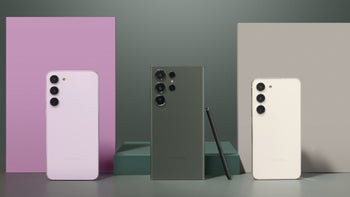 Apple offers it on the iPhone 14 line.
Huawei
was actually the first to offer this on last year's Mate 50 Pro. But Samsung failed to include this with the just unveiled Galaxy S23 series. What we're writing about here is the ability to use satellite connectivity if an emergency strikes in an area not served by cellular or Wi-Fi services.
Samsung will wait for smartphone satellite technology to mature before including it on its phones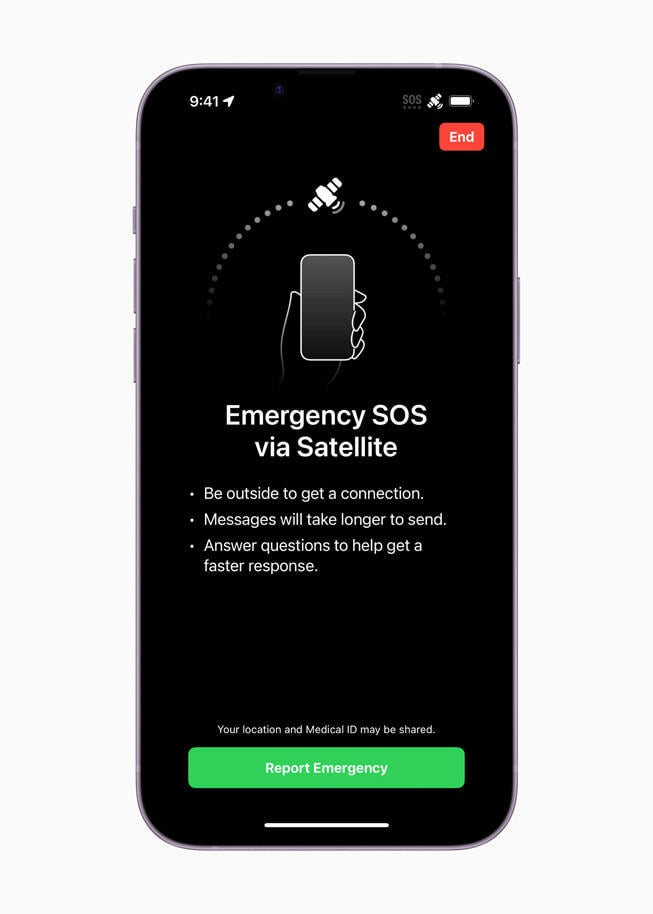 Apple's Emergency SOS via Satellite has already helped rescue two women in Canada
The head of Samsung's MX (mobile experience) unit, TM Roh, told
CNET
in an interview conducted before yesterday's Unpacked event that the satellite functionality is too limited. While Roh did point out that there is interest on the part of consumers for satellite connectivity, the timing is off at present. The executive said, "When there is the right timing, infrastructure, and the technology [is] ready, then of course for Samsung Galaxy, for our mobile division, we would also actively consider adopting this feature as well."
Roh adds that he doesn't believe that the feature "is the end-all or be-all of the solutions to ensure peace of mind among users." He says that Samsung has done other things to make its customers feel secure such as improving its sensors and enhancing 5G coverage.
Pre-order the Galaxy S23 Ultra now!
Qualcomm CEO Cristiano Amon appeared at Samsung's Unpacked event yesterday partially to display a tight partnership between the chip designer, Samsung, and Google all with one target in mind. Can you guess which company that would be? (Hint. It starts with an "A").

Qualcomm debuted Snapdragon Satellite at CES last month and this service, which connects to Iridium's 66 satellites, will start later this year offering emergency service to compatible Android phones with pricing to be determined by phone manufacturers. Eventually, the service will be made available at an extra cost for those who want to use satellite connectivity for social use. The current satellite technology available with Iridium's constellation of satellites limits users to sending and receiving texts.
Android support for Qualcomm's Snapdragon Satellite starts with Android 14

Qualcomm's Snapdragon Satellite service will be available in the second half of the year on certain handsets powered by the Snapdragon 8 Gen 2 chipset and the Snapdragon X70 modem. Not all phones powered by the Snapdragon 8 Gen 2 SoC will be able to support satellite connectivity and special hardware is required on smartphones that will offer the service. It's unknown whether this hardware is included with the Galaxy S23 series. Additionally, the feature won't have native Android support until the release of Android 14.
So even had
Samsung
wanted to include satellite connectivity as a feature on the new flagship series, it doesn't seem that it would have been possible. The future of using satellite connectivity in emergency situations does appear to be bright. Just a few days ago, we told you that the iPhone's Emergency SOS via Satellite feature helped save the lives of two women in British Columbia who became stranded while traveling to Alberta.
The two women had no idea where they were and had no cellular or Wi-Fi service. One of them owned a handset from the iPhone 14 series which hooked them up to a satellite and were rescued. According to someone with a knowledge of the region, without this feature it might have taken a full week to find the missing women.
Obviously this is a feature that might not need to be used often, but when it is needed it is a life saver.