Samsung introduces new travel keyboard for smartphones and tablets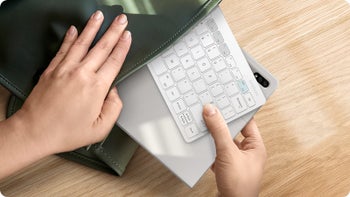 UPDATE
:
Samsung Germany revealed this week
that the Smart Keyboard Trio 500 will be available for purchase for €45 ($55). However, the keyboard won't hit the shelves in May as previously rumored, but in June.
Samsung teased the launch of a new travel keyboard
for smartphones and tablets last week, but we thought the Trio 500 would be officially introduced on April 28 during the company's next Unpacked event.
However, the South Korean giant decided to take the wraps off its new accessory a few days earlier. The new Samsung Smart Keyboard Trio 500
has just been announced
and while the price hasn't been revealed yet, we do know it will hit the shelves in early May.
As far as functionality goes, the Trio 500 can be connected to multiple devices at once and should help users with multitasking while on the go. It can be set up on three different devices via Bluetooth and users can seamlessly switch between each device with just one click.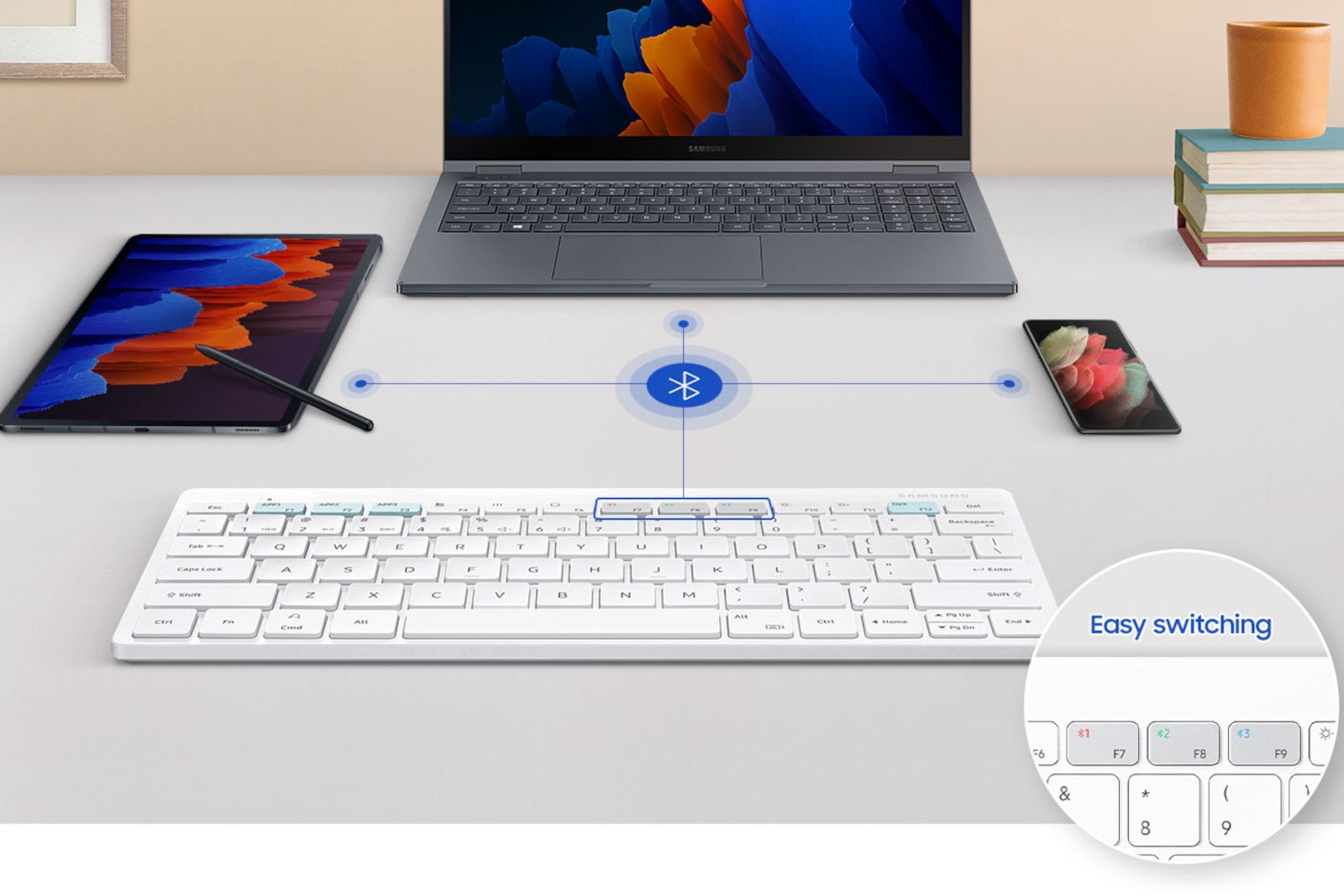 Furthermore,
Samsung
's travel keyboard has shortcuts that can be used to instantly open your favorite apps on each device. You can designate three built-in keys into the keyboard to open three of your favorite apps.
The Smart Keyboard Trio 500 works with Galaxy smartphones and tablets in DeX mode, allowing users to take notes and send emails more conveniently. Naturally, you can pair the keyboard to a laptop too as long as it has Bluetooth connectivity. Although it's small and slim, Samsung says the keys are almost the same size as a regular keyboard's.
Samsung Smart Keyboard Trio 500 will be available in black or white starting next month. We'll update the news with details about the price as soon as we have the information, so stay tuned.