2016 patent shows that Samsung is working on over the air wireless charging
23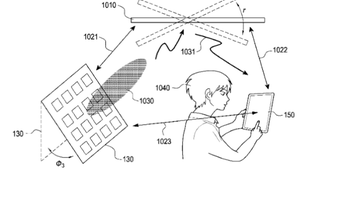 According to a Samsung patent from 2016 that was just published by the World Intellectual Property Organization (WIPO), the tech giant is looking to
join other companies like Disney that are working on over the air wireless charging
. Wireless charging today is a misnomer. There are wires that plug the base into a wall outlet. But over the air wireless charging automatically starts powering up the battery in any compatible device once it is in range of the signal. There is no charging pad, and your phone could power up even while it is in your pocket.
Samsung's patent, filed in South Korea, describes a method to focus energy on devices in a room that is equipped with OTA wireless charging. The system would allow devices to charge wirelessly even if the user is walking around, thanks to reflectors that would send the charging signal around any obstacles in the enclosed space.
This is obviously a very useful technology which should be available sometime in the next three to five years. While it isn't clear which company will be first to the finish line, the more firms that work on this technology, the faster we will see it ready for real life use.
source:
WIPO