Galaxy S23 series' massive storage appetite has reviewers worried
5
We may earn a commission if you make a purchase from the links on this page.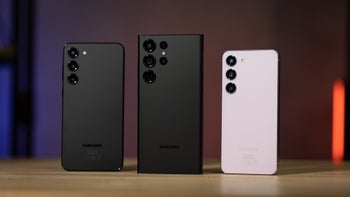 The
Samsung Galaxy S23
line's Android 13 hogs a staggering amount of built-in storage, early reviewers have found (via Mishaal Rahman).
The Galaxy S23 series starts with 128GB of storage. This may sound sufficient but it turns out that users only have roughly half of that available to them. That's because the operating system occupies 60GB of the total storage capacity.
All smartphones reserve some portion of the storage space for system files and pre-installed apps. Samsung's Android build takes up more space than other Android implementations, though the situation is not as bad as it sounds.
Samsung devices in particular seem to reserve a ton of space for system apps/files. The reason makes sense: They serve a lot of markets, many kinds of users, have lots of partnerships, and have their own ecosystem of apps.

— Mishaal Rahman (@MishaalRahman) February 3, 2023
On our
Galaxy S23
review unit, system files occupy 37GB of storage. The
Galaxy S23 Plus
and
S23 Ultra
have dedicated 57GB to Android and pre-installed apps. The Galaxy S23 Plus and S23 Ultra come with double the storage (128GB vs 256GB) for the same price. So, the situation is not as bad as recent reports have suggested.
Still, Samsung's phones, the Galaxy S23 range in particular, do seem to allocate more internal storage than other Android phones to system software. This is in spite of the fact that Samsung's phones don't even have two copies of system partitions like other Android handsets that allow for
seamless updates
.
For reference, the
Google Pixel 7's
system files take up just 14GB of storage. The Galaxy S22 Ultra needs 38GB.
What's Samsung doing with all that storage?
It appears that Samsung's software wing writes inefficient code that requires a lot of storage space. Other than that, as
Ars Technica
points out, Samsung device comes with a truckload of pre-installed apps. Even though Android is open source, Google apps are a core part of the whole experience.
Samsung is also in a partnership with Microsoft, so the latter's apps come packaged with Galaxy phones. And, of course, Samsung also has its own ecosystem of apps. And lastly, if you buy your phone through a carrier, it will also have carrier bloatware.
It also doesn't help that Samsung has stopped including microSD slots on its phones and system storage requirements will only grow with time.
The Galaxy S23 is packed with many useful features and it remains to be seen whether storage issues will affect its chances of becoming the
best phone of 2023
.