Samsung Galaxy S10 may disappoint with its design, reliable tipster says
46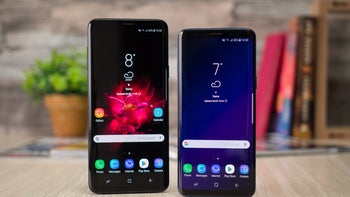 The Samsung
Galaxy S10
– the most important phone in Samsung's history. The ultra flagship that will eradicate all bezels and offer users cutting-
edge
, true full-screen experience. What smartphones should have been from the very beginning, but couldn't, due to technical limitations.
But what if the Galaxy S10 is none of those things? Or at least, not all of them. What if the S10 is merely an incremental upgrade over the S8 and the S9?
In a time when several Chinese brands are introducing phones with pretty much no bezels at all, crazy pop-up and slide-out cameras, and in-display fingerprint scanners, it's easy to lose track and dream big. And that's not necessarily a bad thing, in fact, there's convincing evidence that Samsung will, indeed, implement many exciting technologies in the Galaxy S10, such as an ultrasonic in-display fingerprint sensor, dual selfie cameras, and 5G support. But what if all this comes wrapped in a package that looks very similar to the last two Galaxy S phones? Has design become too much of an obsession for smartphone makers, and how damaging could it be for a brand to forego the latest trends in smartphone design, albeit still delivering on other fronts?
This is the gist of a recent tweet by industry insider IceUniverse, who says that if the Galaxy S10 doesn't feature a radical new design, it could damaging to Samsung's brand. He went on to add that Huawei's game will be particularly strong in the coming year, and that the Chinese telecommunications giant may finally be able to "beat" Samsung.
If the Galaxy S10 still does not adopt a major change in design, Samsung will be completely defeated by Huawei and damage the Samsung brand.

— Ice universe (@UniverseIce) September 6, 2018
IceUniverse's track record has been rather solid so far, as far as Samsung phones go. Prior to the official unveiling of the
Galaxy Note 9
, he was among the first to release information about the new,
Bluetooth-enabled S-Pen
. And he wasn't wrong about the phone's design either, going on record to state that it won't be too different from the Note 8. As for the S10, over the past couple of weeks, IceUniverse has reiterated that it may not be as exciting design-wise as some people may be hoping for. Although he still hasn't confirmed what the S10 will look like, his comments are supposedly based on inside information and pose interesting questions nonetheless.
That the Galaxy S10 will feature notable innovations on the hardware front is pretty much a given, but we can't be too sure of the handset's design. If the
Galaxy S8
, S9, and the latest two Galaxy Note models are anything to go by, then the S10 could end up being "more of the same" when it comes to looks. Given how much people care about cutting-edge design these days, and taking into account the
slow sales of the Galaxy S9
, IceUniverse's word comes as a fair warning.
Sure, the bottom bezel may be gone and the top one may be slimmed down, but if the Galaxy S10 isn't all-screen and futuristic looking, it just won't have the "wow" factor that the Galaxy S8 had. And it's funny to think that, just last year, the S8 looked so new and fresh. It marked the biggest design evolution in Samsung phones since the first Galaxy S, and yet, people are already clamoring for even smaller bezels and an even bigger screens.
What do you make of all this? Would you even consider buying the Galaxy S10 unless it is all-screen and has an in-display fingerprint scanner and five cameras on the back? Or are you just fine with how Samsung phones look right now and don't mind an incremental refinement to the design with other innovations to back it up? Tell us in the comment section below.

ALSO READ: