6.1-inch iPhone 9 leaks in three dazzling colors
31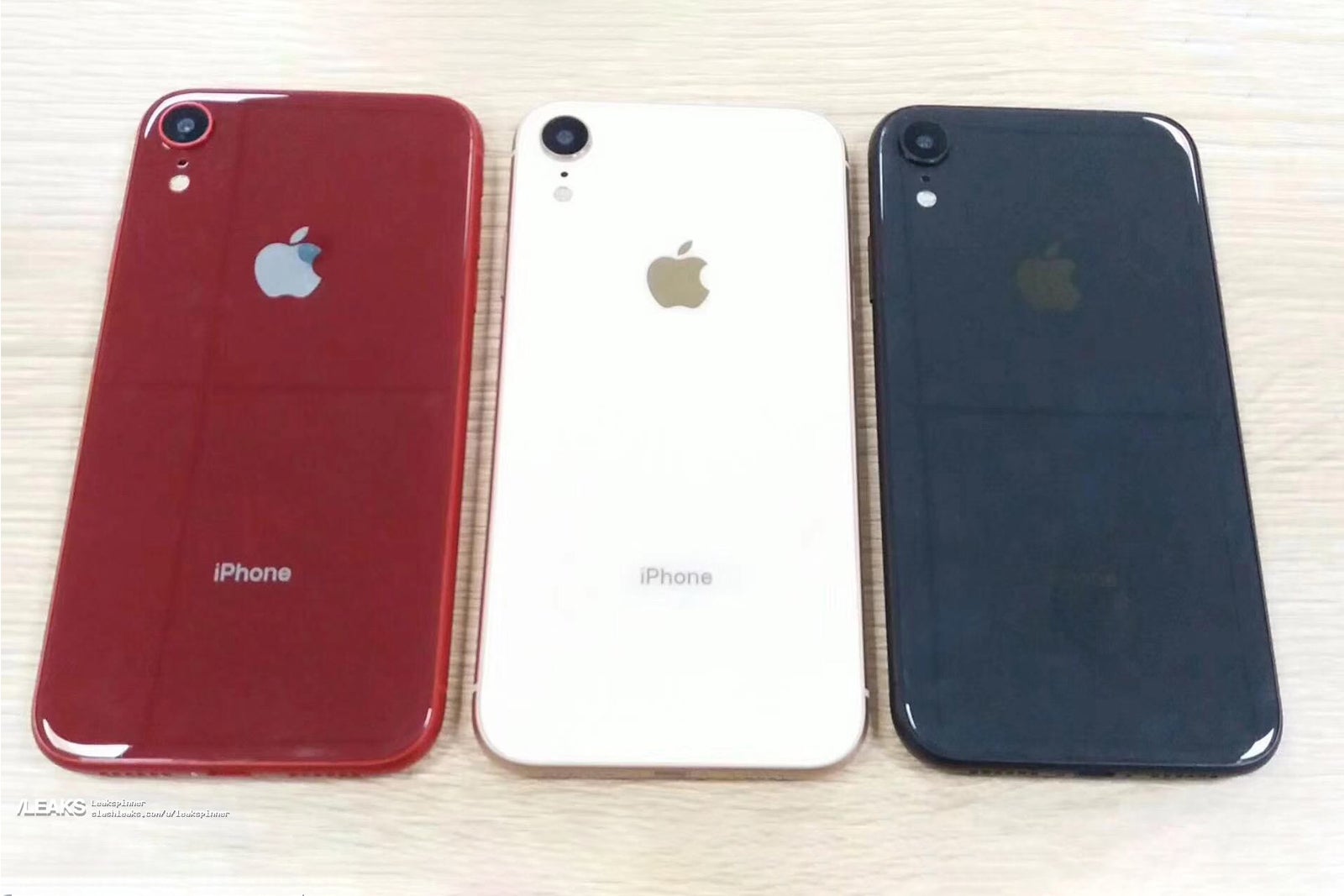 The 6.1-inch iPhone 9 in red, white, and blue
Earlier this year, rumors painted a
colorful palette of iPhone models
slated for release this fall. According to reliable tipsters, Apple was working on (or at least prototyping) White, Black (likely Space Gray), Grey (lighter grey), Red, Blue, Yellow, Orange
and
Pink color options for its 2018 iPhone lineup. That's more variety than we'd ever seen from the company. However, we didn't know which of the three supposed iPhone models that will launch this fall would be getting which colors.
Now, of all the colors listed above, we still can't say for sure which ones will be making the final cut, but we can tell you that the 6.1-inch iPhone 9 is very likely going to be available in white, red and blue.
A newly leaked live image, supposedly depicting three iPhone 9 units (or prototypes), show off high-gloss backs and saturated colors. This time around, if you look closely, you'll notice that the metal frame also carries the same color as the glass back. Neat!
The iPhone 9 is the cheapest iPhone model that Apple will launch this year. It has an LCD screen, instead of an OLED panel, and only one camera on the back. Then, there will be an iPhone X successor that will introduce improvements to performance and camera, mostly seen as an S upgrade over last year's model. Finally, Apple will also bring the much-anticipated premium iPhone Plus model with a 6.5-inch OLED display and all-out specs. The three models carry the following codenames within Apple: N84 (LCD model), D32 (iPhone X successor) and D33 (Plus model).
ALSO READ: