Samsung has fixed our biggest complaint about the Galaxy S10 camera!
21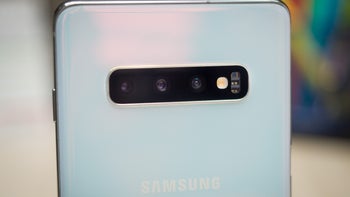 The Samsung Galaxy S10 series are very good all-around phones. They have tons of features and utilities that enrich the day-to-day life of a smartphone fan and incredibly good cameras. However, a choice that Samsung made for the phones kind of baffled us and left us disappointed when we were reviewing them.
See, when using the Live Focus mode (Samsung's version of Portrait Mode), the Galaxy S10 and Galaxy S10+ would use their main wide angle camera. That's
not the best lens to use
for portraits and it's baffling because the S10 and S10+ do have a telephoto lens on the back. To top it off, Samsung has already done Live Focus with telephoto lenses in the past — starting with the Note 8, two years ago. The S10 portrait mode is an integral part of the camera experience and it's great that Samsung is improving the experience.
So, that was kind of annoying, and we — as well as many other smartphone users and fans — were mildly annoyed by this weird choice. We made that comparison shot above for the review and you can clearly see that the 2019 Galaxy S10+ portrait mode is distorting the features of our subject and capturing a whole lot of background, while the 2018 Galaxy Note 9 gives us a much better representation of the model while successfully muting the background.
However, we are happy to say that Samsung has recently fixed this "problem" on the Galaxy S10!
It seems to be a silent addition that came with a recent update, as we can't really find it in a changelog. However, when we open the Camera app right now and go to the S10 portrait mode, we get to actually choose whether to use the telephoto or the wide-angle lens! Now, that was a surprise to be sure... but a welcome one!