After all this drama, would you buy a Galaxy Fold if it launched now?
25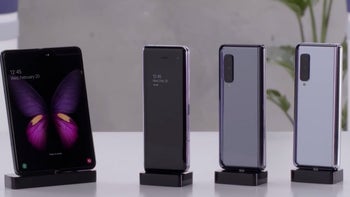 The Samsung Galaxy Fold is truly a revolutionary device — a folding smartphone with two displays. A super-slim handset that can turn into a tablet by opening its two clamshells. Now, that's the future right there.
But, apparently, the future was not ready to come just yet. As Samsung was gearing up to launch the Galaxy Fold to the public, it gave out a few early units to reviewers and influencers worldwide. And one by one, they
started to break
.
Granted, some of the users were removing
a thin film of protective plastic
, thinking it's a regular screen protector, only to find out that it was a vital part of what keeps the Galaxy Fold together. But others started experiencing issues out of the blue. Presumably, they were caused by the fact that the hinge was letting debris enter behind the display and wreck things while you were happily using the Fold.
Samsung recalled all units and pushed back the launch of the device. Up until now, we don't have an official release date, but Samsung is reportedly
ready to ship the Fold
as "most" issues have been ironed out. Interesting! So, maybe, probably, but don't quote us on this, we could see the Galaxy Fold launch alongside the
upcoming Galaxy Note 10
?
Whether or not that's right, let's assume that the Fold launches "soon". Are you ready to throw $1,980 at it now that it has shown it's 1st gen device colors, or would you rather wait for the next reiteration?