Most Samsung Galaxy 5G phones now come with gifts worth $175, Postmates credit included
We may earn a commission if you make a purchase from the links on this page.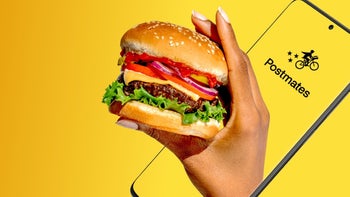 Hoping to convince more customers to buy 5G smartphones,
Samsung
this month is giving away interesting gifts with most of its Galaxy 5G handsets available in the US.
Until July 31 (or while supplies last), if you buy select 5G-ready Galaxy devices from Samsung you'll receive a 1-year Postmates Unlimited subscription (worth $100), $25 in Postmates credit, and $50 in Galaxy Store credit. That's a total of $175 in freebies.
With Postmates Unlimited you'll get free deliveries when ordering food, groceries, and other goods through Postmates. As for the $25 credit, you will be able to use this for a meal or anything else that Postmates can deliver.
To be eligible for the gifts mentioned above, you need to buy one of the following smartphones: Galaxy S20 5G, Galaxy S20+ 5G, Galaxy S20 Ultra 5G, Galaxy Note 10+ 5G, or Galaxy A71 5G. Your purchase can be made by paying outright, or with carrier financing or Samsung Financing.
Samsung says that the number of available $175 gifts is limited to 16,000. We don't know how many 5G phones the company is selling per month stateside, but the gifts may run out before the month's end. In other words, if you find the Postmates and Galaxy Store freebies tempting, you may want to hurry and buy yourself a Samsung 5G handset sooner rather than later.