Vote now: Do you need stereo speakers on your smartphone?
9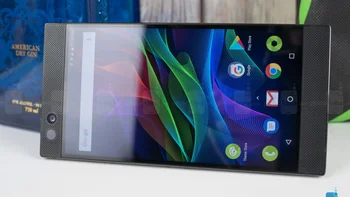 We're about to open another can of technological worms here. Stereo speakers and smartphones. This topic has been chewed over so thoroughly that almost no aftertaste remains. And yet, there's a discussion to be had about stereo setup on a smartphone, and it's a complicated one.
On one hand, there's the debate about the 3.5mm audio jack that's gone from most popular flagship models. Then there's the quality of the sound itself: most people stream their audio nowadays, and even though streaming services do offer lossless and high-quality formats, the listening experience on a smartphone depends on many factors: connectivity, ambient noise, the pair of headphones and whether or not they're wired or Bluetooth, etc.
On the other hand, people DO use their smartphones to consume media, including videos, Netflix, and so on, and this is not always done through headphones. Does a stereo setup make a night-and-day difference? It's dubious, especially when smartphone manufacturers only send a portion of the signal to the earpiece and call it a stereo setup.
So, we've decided to ask you: Is a stereo setup that important on a smartphone, and is it something that you seek when shopping for your next phone? Vote in our poll and share your thoughts in the comment section below.