Update for Verizon Pixel 5 and Pixel 4a 5G is now available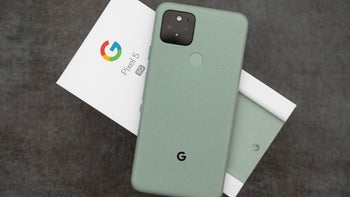 At the start of this week,
Verizon
released software updates for both the Google
Pixel 5
and the
Pixel 4a 5G
. The
build number of the software for both models is RD1B.201105.010
and it includes the November Android security patch. The update also adds a new 5G icon that will appear on either phone when the device is connected to Verizon's Nationwide 5G network. The latter uses low-band signals that travel longer distances, and are not easily blocked by buildings and trees. However, low-band 5G delivers signals that are at best slightly faster than 4G LTE signals.
Verizon's high-band 5G service, known as Verizon Ultra Wideband, does not travel long distances which explains why its footprint is so limited. It also requires a clear line of sight as these signals are easily blocked. But mmWave 5G does carry the extremely fast data speeds that probably come to your mind when you think about 5G. So the Pixel 5 and Pixel 4a 5G will now show different 5G icons depending on which 5G network the device is connected with
Before you start the process of updating either phone, The carrier suggests that you have the handset connected to a Wi-Fi signal or a strong Verizon network connection. Make sure that your battery is fully charged before starting the update. To update your Pixel 5 and Pixel 4a 5G, go to
Settings
>
System
>
Advanced
>
System update
.