Take $150 off the Pixel 4 series at Best Buy and snag a $200 gift card
1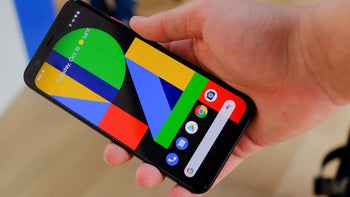 Can you believe that in a couple of weeks, the Google Pixel 4 series will be three months old? Is it safe to buy either the
Pixel 4
or Pixel 4 XL yet? That is hard to say in light of the latest issue. As we told you last night,
the November monthly security update appears to have broken Face Unlock on several units
and with Google mum for now, a factory reset is the only way to remedy the situation. Traditionally, the safest buying point for the Pixels is after they are launched and a 3-4 week period has gone by without a major new issue.
Meanwhile, both Amazon and Best Buy have deals on the latest Pixel models.
Over at Amazon, the unlocked 64GB Pixel 4
in Just Black and Clearly White is on sale for $699.99. That is a savings of $99.01 or 12%. And if you successfully apply for an Amazon Prime Rewards Visa Card, you save an additional $70 taking the price to $629.99.
The unlocked 64GB Pixel 4 XL
in the same colors can be purchased for $836.61, a discount of $62.39 or 7%. If you are approved for an Amazon Prime Rewards Visa Card, you can chop another $70 off of the price tag taking the cost of the phone down to $766.61.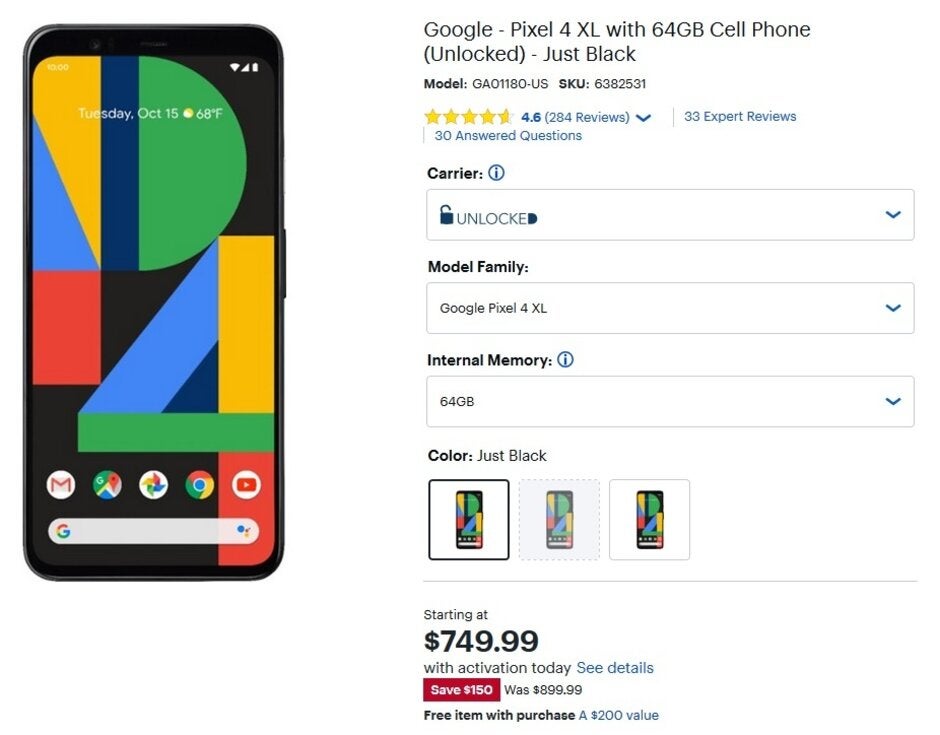 The Pixel 4 series is on sale at Best Buy
The Pixel 4 is equipped with a 5.7-inch AMOLED display with a 1080 x 2280 resolution and an aspect ratio of 19:9. Under the hood you'll find the Snapdragon 855 Mobile Platform along with 6GB of memory and 64GB/128GB of storage. On the back is a dual camera setup with a 12MP primary camera and a 16MP telephoto camera. In front is a dual camera setup with an 8MP selfie camera and a Time of Flight (ToF) sensor. The latter measures the time it takes for an infrared light to bounce off a subject and return to the phone. With this data, the Pixel 4 series can deliver improved AR capabilities, more natural bokeh blurs and more. A 2800mAh capacity battery keeps the lights on.

The Pixel 4 XL sports a larger 6.3-inch 1440 x 3040 AMOLED screen also sporting an aspect ratio of 19:9. All of the specs outside of the battery capacity match the Pixel 4. The larger device carries a 3700mAh capacity battery.