The first smartphone with 10 GB of RAM? Oppo Find X coming in a new variant and it's overkill!
24
Tech fans out there probably remember the
Oppo Find X
— the phone with a mechanical slide-out camera that launched
a few months ago
. While it's
only available
in Eastern countries, it just looks so good and packs so much impressive tech that it managed to make headlines worldwide.
Well, Oppo is not done with the Find X just yet. Apparently, the company is about to launch a new revision of the phone, which features 256 GB of onboard storage and — get this — 10 GB of RAM!
A TENAA (Chinese registration agency) listing for an Oppo Find X with 10 GB of RAM has popped up and a screenshot of it is already making the rounds in leakster circles. It's assumed that a launch of this edition is imminent. But don't hold your breath for international availability — not unless you buy from e-retailers that don't mind shipping out of China.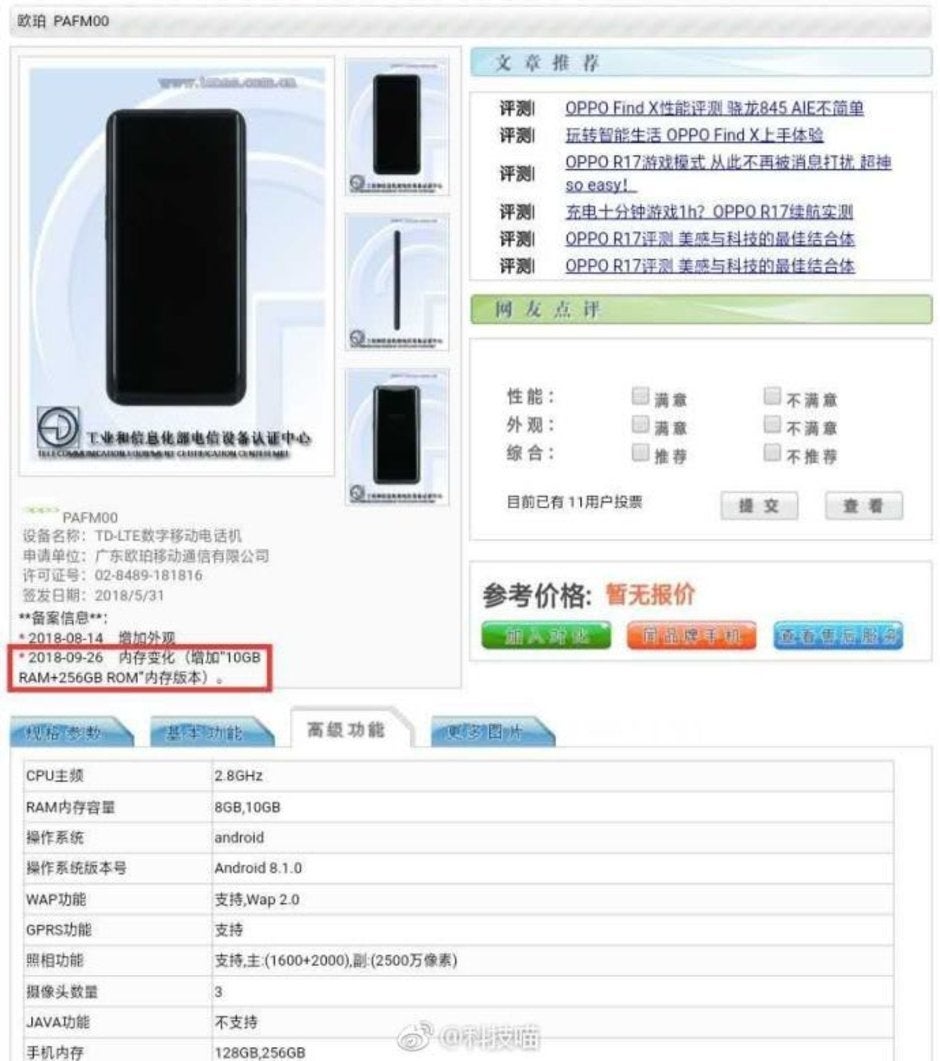 This is not the first time we hear of a 10 GB RAM smartphone. Apparently, Asus was also experimenting with the idea
sometime in late 2017
. However, the chip was dropped due to the fact that it was a bit too thick. That doesn't seem to be a worry for Oppo this year, though. So, depending on when the new version of the Find X launches, this may be the first commercially-available smartphone with 10 GB of RAM!
Is this overkill? Well... yes, it is, very much so. Even 8 GB of RAM on an Android smartphone is a bit too much nowadays. Yes, powerusers love to have that headroom and future-proofing in massive amounts of RAM. We are just saying that you shouldn't be bummed out that you can't buy this smartphone. Now, put the credit card down and stop browsing obscure Chinese shopping websites!
Recommended Stories