OPPO Find N2 Flip global version alleged specs revealed by Geekbench listing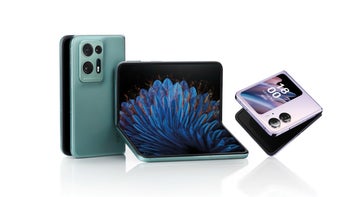 OPPO is arguably one of the best competitors in the race for the best foldable phone on the market, situated right next to the likes of Samsung. The latest endeavor by OPPO on this niche frontier is the OPPO Find N2 Flip, which already debuted in China on December 15, 2022, but recent Geekbench test results hint at a potential global release in the near future.
The Geekbench listing of the OPPO Find N2 Flip were first spotted by the folks at
91mobiles
, and they reveal some key specs and characteristics. Take a look: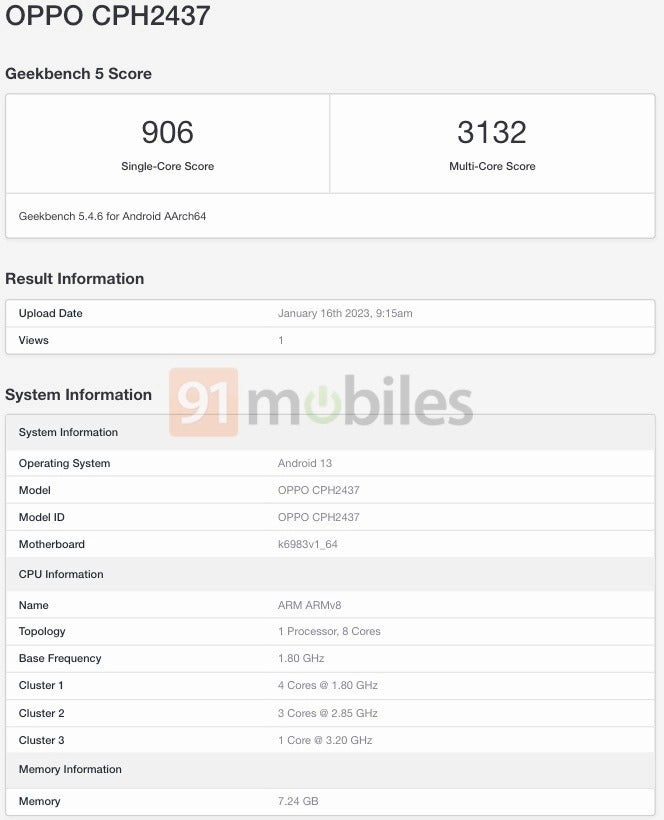 Geekbench listing of the OPPO Find N2 Flip.
The first and most obvious piece of information that we can spot here is the 902 single-core score and 3132 multi-core score. For comparison, the
Galaxy Z Flip 4
achieved 1305 single-core score and 3782 multi-core score in our testing. Now, yes, there is a slight advantage if you were to look at those numbers, but keep in mind that the Find N2 Flip results might not be completely accurate here. Even if they are, we all know that hard specs do not necessarily paint an accurate picture of the actual performance and user experience.
But what else does the listing tell us? Well, the Find N2 Flip will, of course, be coming with Android 13 installed as its operating system. We can also see, at least with this particular version, there is 8GB of RAM onboard. As for the chipset, it comes with 4 cores clocked at 1.80 GHz, 3 clocked at 2.85 GHz, and 1 at 3.20 GHz. Judging by these components, we can assume that we are talking about the Dimensity 9000+, which is the same one powering the China variant.
Other OPPO Find N2 Flip specs
Given that the chipset seems to be the same as the Chinese counterpart, it wouldn't be too farfetched to think that the rest of the specs would be the same with the global version of the OPPO Find N2 Flip. In other words, that means an option for 16GB of RAM as well, up to 512GB of storage, a 4,300mAh battery, 44W fast charging, and a 6.8" display with a resolution of 1080 x 2520 pixels. You can check out our full
OPPO Find N2 Flip specs page
for more details.