Oppo intends to go all in with foldable phones from now on
5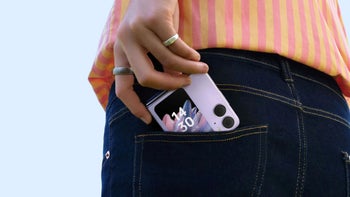 Yesterday, on February 15, Oppo launched its first foldable phone to hit the
global market — the Oppo Find N2 Flip
— a direct competitor to the other clamshell-shaped handset that is the
Samsung Galaxy Z Flip 4
. It is by no coincidence that Oppo is making this big step forward, a topic that the company's President of Overseas Sales and Service Billy Zhang expanded on in an
interview with Forbes
.
The reason behind the company's push on foldable phones is quite simple — growth. Mr. Zhang says that despite the overall smartphone market decreasing in the last year, foldables have in fact continued to grow significantly, especially given the economic circumstances that the whole world is facing right now. That is exactly why the company has placed such a high focus on this still relatively new form factor.
On the topic of competitors, Billy Zhang wanted to address a common misconception that people have — that
Samsung
has been working on foldable tech for much longer than Oppo, which he says is not so true. According to him, Oppo has invested a similar amount of time into developing the foldable form factor. This explains how both manufacturers are known to make
the best foldable phones
right now.
The main difference between the two companies is that Samsung did it publicly by releasing earlier models. Oppo, on the other hand, went through a five-year investment program, during which it worked on six prototypes behind closed doors before finally entering the market.
Why a "flip" and not a "fold"?
Oppo has been doing really well with its foldable phones in the Chinese market since its first released models there, but Samsung has a tight grip in all other regions of the globe when it comes to this form factor. The company has a somewhat different approach to its South Korea-based adversary, though, as it plans to focus much more on the pocketable "Flip" than a Z Fold-like model.
Zhang states that the company's reasoning behind placing more importance on the clamshell style for its foldable smartphones is that it offers a more close-to-home experience. That is to say that it is more similar to our regular slab-shaped phones compared to the tablet-like examples. That being said, it is only natural to expect an introduction of Oppo's Find N2 or future iterations once the company is done testing out the waters.