OnePlus 11 Concept phone teaser draws comparisons to the Nothing Phone (1) and its lit-up back
1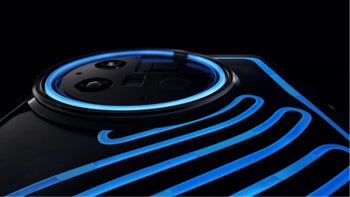 Fresh off the heels of the
OnePlus 11 5G release
, OnePlus is
ready to take the Mobile World Congress (MWC 2023) event by storm
this year. To kick things off, the company has released teaser images of the OnePlus 11 Concept device that was initially teased at the recent OnePlus Cloud 11 launch event, and its most noticeable characteristic is a very Tron-like aesthetic.
OnePlus will be fully presenting this variant during the MWC 2023 event which will be taking place on Monday, February 27th at 3am Eastern time in Barcelona, Spain. However, in the meantime, the company treated us to a teaser image that gives us a peek into the design language that will be used, including its flourishes. Although the teaser images have been carefully crafted to conceal certain aspects of the product, we can clearly see the "icy blue pipelines" on the back, which are meant to represent blood vessels, along with the below description:
The images show the engineering breakthroughs of the OnePlus 11 Concept by highlighting the icy blue pipelines which run through the entire back of the phone, almost like OnePlus 11 Concept has its own series of blood vessels. OnePlus 11 Concept's pipelines are housed inside a bold and futuristic unibody glass design inspired by the calm stillness and vast power of a glacial lake.
Aside from the teaser images, and OnePlus' explanation that it has named this design as the "Flowing Back," not much else is known about the phone. In fact, it is highly unlikely that the OnePlus 11 Concept will be released in its current form, but it will provide us with a very good idea of the kinds of technological or aesthetic advancements that may one day be incorporated into a mobile device.
I would be remiss if I didn't at least acknowledge the elephant in the room, and that is how much this design reminds consumers of the Nothing Phone (1). Incidentally, Carl Pei, CEO of Nothing, is also one of the OnePlus' co-founders and has gone as far as
sharing his review of the OnePlus 11 for the world to see
, even though he is no longer involved with the company. Of course, the design of the OnePlus 11 and the Nothing Phone (1) are not at all like each other, but the fact that the OnePlus 11 Concept will have a lit up back will definitely be cause for comparisons between the two.

The most important question will be whether or not the OnePlus 11 Concept can be purchased by consumers, which again, is highly unlikely to happen. The OnePlus Concept devices that been unveiled in the past, never became anything more than just concepts and never went on sale. However, I am looking forward to the full reveal as this device may give us an idea of what to expect from OnePlus in the future.