Will Nothing Phone (2) be able to stand out if its marketing is handled by an ex-OnePlus chief?
6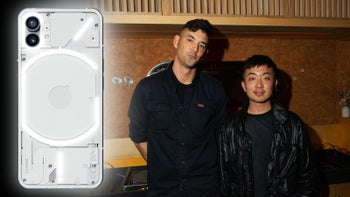 Nothing is cool. We can certainly say as much. We all see the company's marketing and products, and we can absolutely agree that they look unique. Not to mention that the
Nothing Phone (1)
stands out among some of the
best Android phones
on the market.
But Karl Pei's company was still a risk. And taking such risks certainly requires a bit of strategy. So what is going on behind the scenes at Nothing right now? Well, the company seems to be continuing its efforts to recruit ex-OnePlus employees.
Right now, if we trust a report from Inverse, it would appear that quite a lot of OnePlus employees have moved on to working for Nothing, which includes:
70% of the software engineers
30% of the hardware team
… and OnePlus chief marketing — Kyle Kiang — officer works for Nothing now too
Excited to be reunited with Kyle Kiang. He has joined team Nothing as VP North America and will be heading up the global Phone (2) launch! pic.twitter.com/k510GKUzqe

— Carl Pei (@getpeid) May 19, 2023
Okay, in all honesty,
OnePlus
has had very strong marketing too. Its branding and initiatives have always managed to inspire a sense of community. Naturally, this was further reinforced by the company's aggressive pricing strategy.
Alas, as time has passed, nowadays many would say that OnePlus has lost its mojo. So how much of that original team spirit can we expect to see in Nothing's future efforts, now that Karl Pei has managed to hire Kyle Kiang too?
Kyle is set to be a vice president for Nothing in North America, which also means that he'll be handling the launch of the
Nothing Phone (2)
in the US. Will he be able to establish that connection between tech enthusiasts and Nothing's latest phone?
Time will tell. But we're likely in for a solid launch. After all, this talent acquisition story isn't any incident. Karl has certainly seen Kyle do great things while they were both still at OnePlus. So we're excited to see what the duo might pull off in the near future.