The NHS COVID-19 app won't work on some Huawei phones
7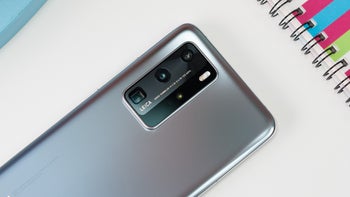 Governments around the globe are rushing to create COVID-19 tracking apps to help with efforts to contain the virus. Most European countries have chosen to adopt the new API offered by Google and Apple, but the UK has taken a different route.
NHSX: The app won't work on newer Huawei phones
The UK government has worked with NHSX to develop a custom NHS tracking app for Android and iOS smartphones. The app is currently being trialled in the Isle of Wight ahead of a nationwide rollout, but it appears there are some compatibility issues.
NHSX admitted in a recent
Tweet
that 'some older' smartphones will be unable to run the potentially life-saving COVID-19 tracking app. A 'small number of Huawei devices' that rely on App Gallery rather than Google Play Store won't be able to either.
That means owners of the Huawei P40 and Huawei P40 Pro will be left without access to the app. The same goes for people who have purchased cheaper Huawei phones that have no access to Google services in recent months.

NHSX says it's working towards offering support for the app via App Gallery in the future, but has yet to provide a specific timeline.