Samsung could soon launch the Galaxy S21 in more colors
3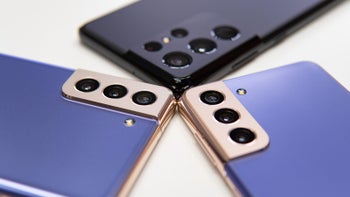 The
Galaxy S21
series is almost six months old and without a new Galaxy Note model in the pipeline
Samsung
needs to keep its latest flagship smartphones looking fresh, which explains the
latest info
(via
SamMobile
).
Extra Samsung Galaxy S21 colors could be in the pipeline
Rumor has it that Samsung is planning new
Galaxy S21 colors
that'll hit shelves in the second half of 2021. Some will be released before the Galaxy Z Flip 3 is launched and others will be made available after.
The exact colorways in the works are unclear. It's claimed, however, that Samsung may introduce new storage configurations alongside them, meaning we could see the Galaxy S21 with 12GB of RAM or maybe a 1TB Galaxy S21 Ultra.
The move follows the recent
Navy Blue Galaxy S21 Ultra
release and should give customers more reason to purchase the Galaxy S21 series as the holiday season approaches, a crucial season for not just Samsung but all other smartphone brands.
Not all the pressure will be on Samsung's Galaxy S21 models, though. Set to be available alongside the existing lineup is the upcoming
Galaxy S21 FE
, a cheaper flagship expected to launch in October.
The Galaxy Z Flip 3 and Galaxy Z Fold 3 are two crucial models for Samsung too, with reports suggesting the South Korean brand is targeting
7 million combined shipments
by the end of 2021.