The new iPhones won't leave you stranded if you're relying on NFC for transit
6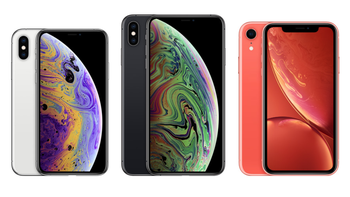 NFC is a technology that allows for convenient features like Apple Pay and unlocking smart locks, but its dependence on the phone's battery prevents it from becoming more widespread. Even though the new iPhones come with batteries that will give you
some extra uptime
, Apple has integrated a new feature in iOS 12 that enables certain NFC functions to work even when the phone is considered out of battery. Currently only the
iPhone XS
,
XS Max
and
XR
are supported, meaning there's a hardware barrier for the added functionality.
The new feature is called "Express Cards with power reserve" and will enable supported cards to work with NFC when your phone has a tiny amount of power left. If the phone can't boot into iOS due to lack of battery but pressing the power button shows you a low battery notification, you should see on the same screen a message saying that Express Cards can still be used. When you use a card while the low-power mode is active you'll only get haptic feedback (slight vibration) when a transaction is successful. If the device is completely out of juice or you've manually turned it off, you won't be able to perform any NFC actions.
Since the power reserve mode can't support two-factor authentication, it's currently only available for transit cards designated as the Express Transit card and Student IDs that have Express Mode turned on. Student IDs with NFC are often used to access dorms, so you'll not only be able to transit back to where you live but get inside as well. If you need to grab a late-night snack, however, you'll have to rely on your credit card or cold hard cash.
Obviously, the new capabilities will be useful for a fragment of the iPhone's userbase, but it's possible that we'll see more functions added to power reserve in the future.