Musk acts like a spoiled brat after Biden's Super Bowl tweet outperforms his by 3-to-1
5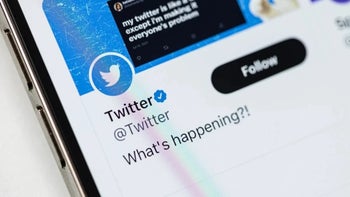 It's not exactly the same thing as owning a restaurant and sitting down at one of the tables to enjoy a free meal. It seems that the man working his way back up the charts of the richest men in the world, Elon Musk, is taking advantage of the fact that he owns Twitter to force his tweets on subscribers even if they don't want to see any tweets from the man. The whole story revolves around Musk's concerns that his tweets weren't reaching the number of Twitter users that he expected them to.
According to a report by
CNET
, Musk was upset when a tweet he posted during Sunday's Super Bowl supporting the NFC Champion Philadelphia Eagles reached only 9.1 million Twitter users. What really burned Musk was that a similar tweet created by President Joe Biden had close to 29 million impressions. Musk, acting like a sore loser, deleted his tweet.
Musk reportedly had Twitter's 80-man engineering team work to increase the reach of Musk's tweets by a factor of 1,000; to make this happen, Twitter engineers had to bypass certain filters that were put up to improve the user experience. The next day, many Twitter users, including those who don't follow Musk on the platform, received tweets from the billionaire in their "For You" feeds.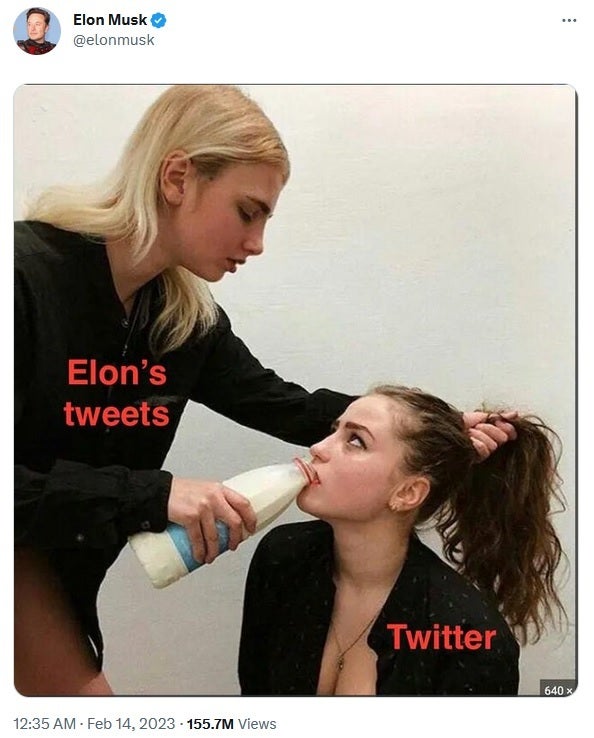 Musk shares a meme on Twitter hinting that he will shove his tweets down Twitter users' throats
Yesterday, Musk disseminated a tweet that says, "Please stay tuned while we make adjustments to the uh .…'algorithm.'" For some reason, this writer pictures this being said in the voice of former Saturday Night Live comic Jon Lovitz when the latter played the character that was always lying. Imagine Lovitz in character saying, "Please stay tuned while we make adjustments to the uh .…'algorithm.' Algorithm. Yeah, that's the ticket."
Musk had hinted that he was going to stuff Twitter users' feeds with his tweets through a meme that he posted a few hours before his "uh...algorithm" tweet. The meme hinted that Musk was going to shove his tweets and his sensibilities down the throats of Twitter subscribers many of whom do not want to have to swallow his point of view about anything. But that is what a billionaire does. They are always right and they know better than the rest of us about any topic. Don't believe me? Ask one.
From what we've seen of Elon's quick pivoting management style which has him making a decision, reversing field, and returning to his original thought, for the sake of Twitter the naming of a new CEO (which he promises to do before the end of this year) can't happen soon enough.