Motorola teases Moto G phone with Snapdragon 800-series chip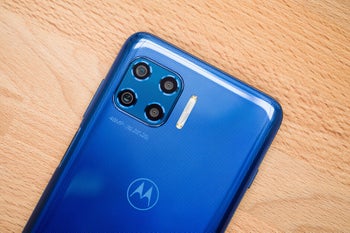 The 10th-generation Moto G series will be released in 2021 and to mark the occasion it seems Lenovo-owned Motorola has a big performance boost planned for at least one model.
Motorola wants to 'bring 800-series experiences' to Moto G
Speaking at Qualcomm's Snapdragon Summit earlier this week,
Motorola
reiterated its commitment to 5G connectivity and teased a future Moto G device with a Snapdragon 800-series chipset.
The brand hasn't announced which chip it plans to use, but it probably won't be the most recent
Snapdragon 888
due to the high costs associated with using that chip. Instead, the Chicago-based company is expected to settle for an older option.
Of course, there's no guarantee Motorola will choose the latest and greatest Qualcomm chipset for its next Moto G phone. Recent reports have revealed that Motorola is working on a
Snapdragon 865-powered device
codenamed 'Nio.'
The smartphone was expected to be a
Motorola Edge
successor, but considering the latest comments from Motorola, perhaps it will turn out to be a high-end Moto G product.
In that case, customers can also expect a 6.7-inch display with a high refresh rate, a 64-megapixel rear camera, two selfie sensors, and 128GB of storage with 8GB of RAM as standard.
The device will arrive at some point next year
The smartphone in question will presumably arrive in the first half of next year, although Motorola itself hasn't provided an official launch timeline.
Whether or not consumers will respond positively to the move remains to be seen, though. The Moto G series already includes an extensive range of devices, but they're all positioned as either budget and mid-range products.