Unannounced Motorola Defy 5G rugged smartphone to feature unique messaging feature
1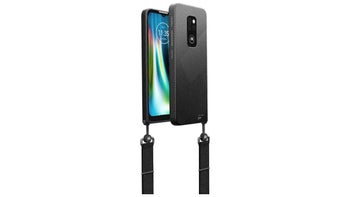 Although it might not be a big name in the smartphone industry like Apple or Samsung, Bullitt Group is an innovative British mobile phone manufacturer that has a strategic partnership with
Motorola
and Cat to develop rugged phones.
Last year,
the British company announced
plans to launch the first smartphone to include a two-way satellite messaging capability. Bullitt has been working with a big chipset manufacturer and a satellite network infrastructure partner for the last two years in order to come up with a messaging service for devices that could smoothly switch between Wi-Fi, cellular and satellite.
The satellite messaging service operated by Bullitt Group would be available to anyone using their phones (regardless of what carrier they use), as long as they sign up to a satellite service plan and use the proprietary messaging app.
Last week, Bullitt Group
confirmed
that the service will be commercially available in Q1 2023. Not only that, but the company revealed that the next phone in the Defy range will be the first smartphone to support its satellite messaging service.
Dubbed Bullitt Satellite Connect, the service is the result of the collaboration between Bullitt Group, MediaTek, and Skylo, a company that builds and operates the network that runs Bullitt's satellite messaging service.
After trying to connect via Wi-Fi or cellular as normal, Bullitt's services will connect via satellite if neither are available. It's important to mention that anyone can receive a message as a simple SMS to their existing phone and can respond by using the Bullitt Satellite Messenger app, which is available for both Android and iOS devices.
According to Bullitt, "the cost of the messages will be deducted from the satellite messaging subscriber's plan with no cost to the recipient." As far as the price goes, the subscription plans start from as low as $4.99/month, and the SOS Assistance will be free for the first year.
No other details about the unannounced Motorola Defy
5G
rugged phone have been revealed, but we can safely assume it will be launched in Q1 2023, alongside Bullitt's satellite messaging service.
Recommended Stories