Meet the ThinkPhone, an upcoming ThinkPad-inspired phone by Motorola
5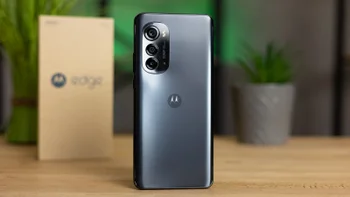 As you probably know,
Google
sold Motorola to Lenovo in 2014. However, Lenovo and
Motorola
continue to operate independently, and each company releases its own devices bearing its respective branding. But this might soon change.
A new leak — courtesy of
The Tech Outlook
— suggests that a new Moto phone is on the horizon. Furthermore, from the leaked images, we can see that this new handset will probably bear the name "ThinkPhone" and will most likely have the same carbon finishes as the business laptop Lenovo ThinkPad X1 Carbon.
However, being just good-looking isn't enough anymore, at least in the smartphone world. In order to be competitive, a phone must also have good performance. And from the looks of it, the ThinkPhone might be a mobile powerhouse.
According to leaked specs, the ThinkPhone will probably come equipped with Snapdragon 8+ Gen 1, which is the same chipset that powers Samsung's latest foldables, the
Galaxy Flip 4
and
Fold 4
, and gaming phone Asus
ROG Phone 6 Pro
from which we were really impressed.
However, we must also note that Qualcomm already released the Snapdragon 8+ Gen 2, which means that most of the upcoming top-tier phones will probably be equipped with it. So, having a flagship phone in 2023 still powered by a processor from the previous year might be a little disappointing for some.
The leaked spec sheet also suggests that the phone will come with either 8GB or 12GB of RAM and will probably be available with 128GB, 256GB, or 512GB of storage space.
The rumor mill further suggests that the dimensions of the ThinkPhone will probably be 6.25 x 2.92 x 0.32 inches (158.76mm x 74.38mm x 8.26mm). This means it will be similar in size to the Motorola Edge 2022, only slightly shorter.
The new addition to the Moto family will probably come with a 6.6-inch display with an 1800 x 2400 pixel resolution, a 144Hz refresh rate, and 1,200 nits of brightness, and it will most likely be powered by a 5000 mAh battery with 68W of wired fast charging and 15W wireless charging. The phone will allegedly come with Android 13 straight out of the box.
In terms of cameras, the ThinkPhone will probably have a 50MP main sensor on the back and a 32MP snapper on the front. The phone will most likely be able to take up to 8K UHD video recordings.
Now, since the ThinkPhone is heavily inspired by Lenovo's business laptops and will most likely be a beast in terms of performance, this could mean that Motorola has designed it to be mainly used as a business phone.
In one of the photos, we see something that looks a lot like a privacy filter – the kind that makes whatever's shown on the screen invisible from an angle. Does this mean that the ThinkPhone will come with one? Unfortunately, we can't say for sure, but if it does, it will definitely be useful to prevent prying eyes from seeing confidential information.
Also, judging by another picture, the ThinkPhone will most likely come with Motorola's Ready For feature. This enables you to link your phone to an external display using a USB-C to USB-C or a USB-C to HDMI cable, and by connecting a Bluetooth keyboard and mouse to your handset, your Moto phone can become a full-blown computer running Android.

At the moment, there is no word about the availability of the ThinkPhone or its possible price. However, judging by the high-end specs, the ThinkPhone will most likely come with a hefty price tag.