Meet the Moto G13 and Moto G23: Motorola's latest budget phones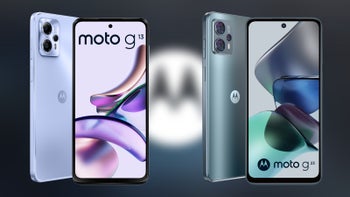 Motorola
is focused on bringing innovative technology to everyone, which includes people who are looking for a solid smartphone on a tight budget. If you are among these seekers, then the Moto G13 and the Moto G23 are just up your alley! These latest entry-level phones join the Moto G family,
alongside the Motorola G53 and G73
.
So, what are the key features that link the new phones in the G series together? This may come as a surprise, but the entire line-up is equipped with a 50MP camera sensor, high refresh rate displays and massive 5,000mAh batteries. All of them also come with a clean Android 13 install out of the box, so you won't have to worry about any pesky pre-installed shovelware.
That being said, the devil — as we all know — is in the details. It's certainly impressive that Motorola managed to bring these specs to its budget-friendly phones, but as we all know, specs come together to impress with performance. In other words, while all of these phones are equipped with a 50MP camera sensor, not all of them will perform equally across the board.
What are the Moto G13 and G23 key spec similarities?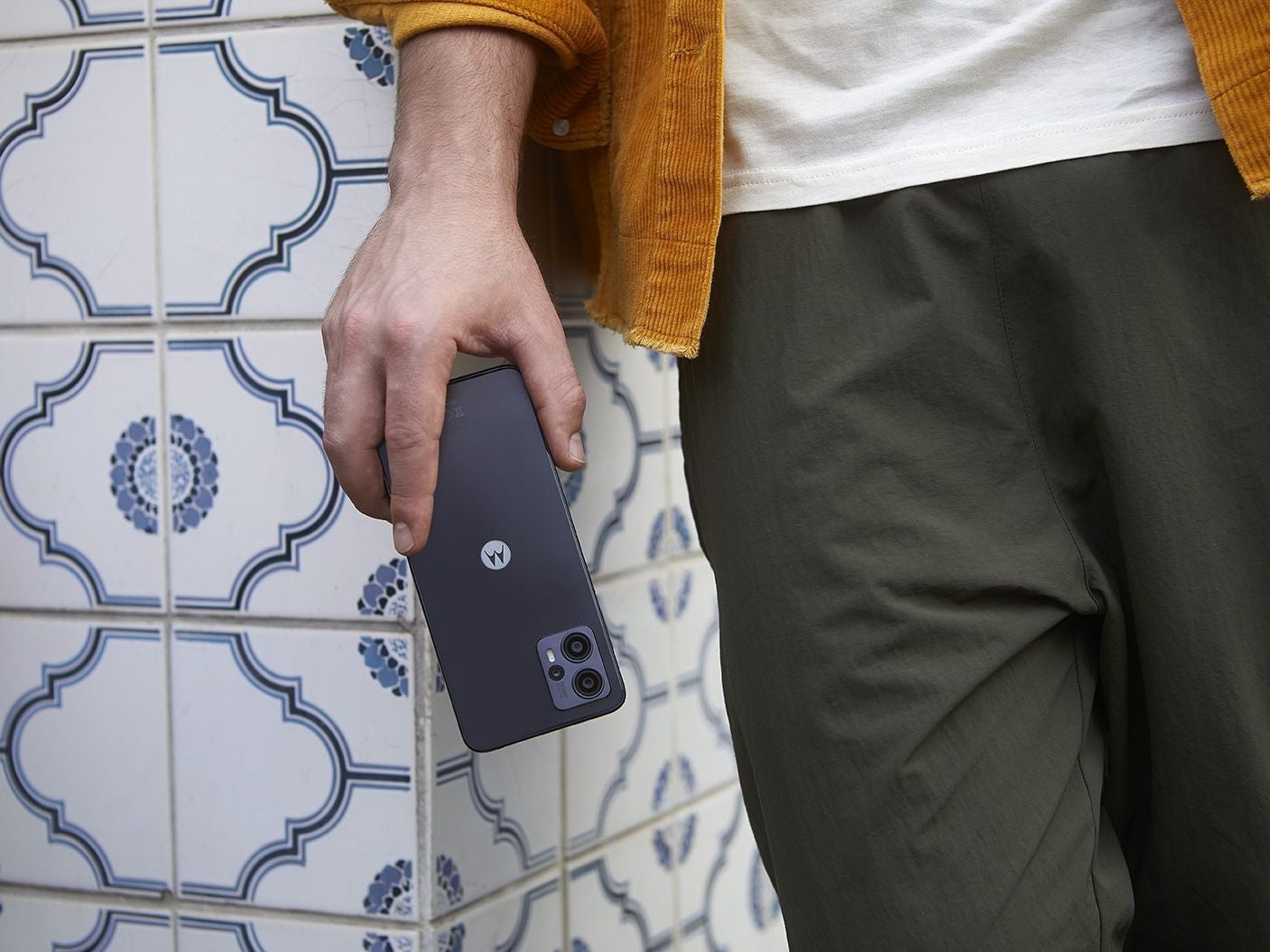 The Moto G23 in Matte Charcoal brings style to minimalism.
Let's check out what the Moto G13 and G23 have in common. For starters, both smartphones are the same size:
162.7mm (~6.4") long
74.66mm (~2.9") wide
8.18mm (~0.3") thick
With the G13 being ever so slightly lighter — less then a gram — than the 184.25g of the G23. Oh, and both are said to have a water-repellant design, but we're not quite sure what Motorola means by that.
Both phones are equipped with a 6.5" LCD display that has a 90Hz refresh rate. Their bigger counterparts — the G53 and the G73 — have under-screen fingerprint sensors, but those have been moved to the right side of the phone on the G13 and G23.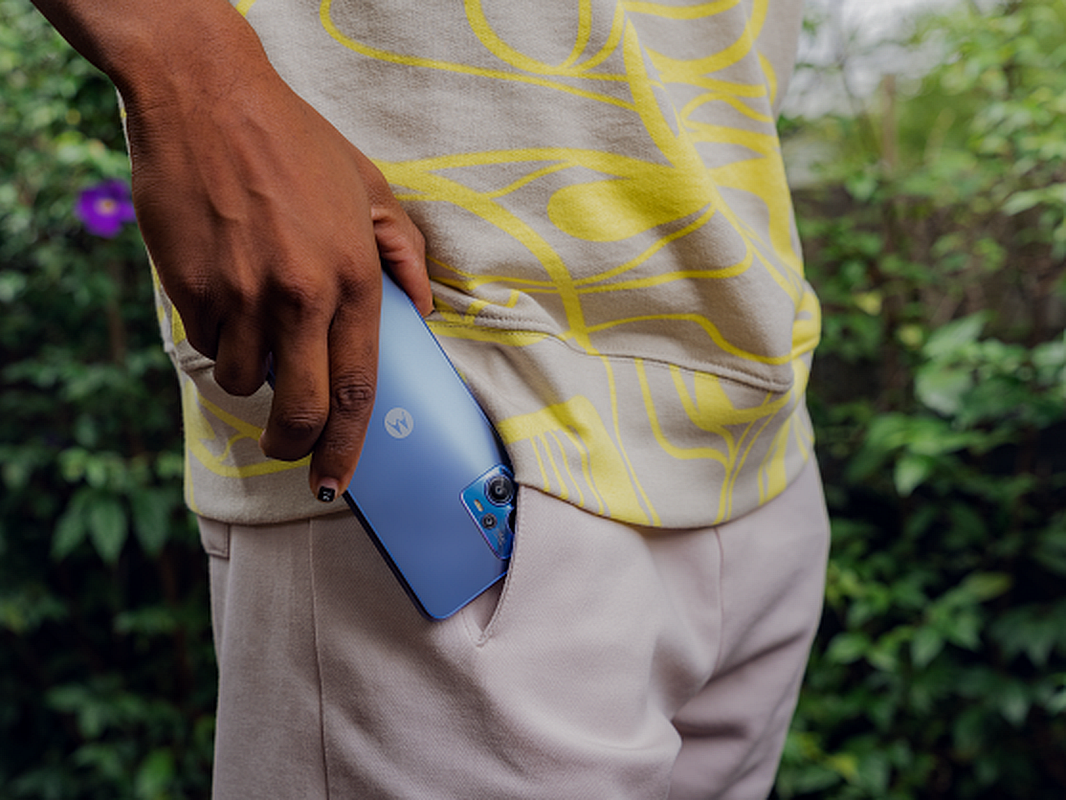 While the Moto G13 is less-powerful, it looks just as good as the G23.
Impressively, these smartphones are also enabled to work with Dolby Atmos, which means that consuming media on these budget phones will be sweet. Both the G13 and the G23 are Bluetooth 5.1 compatible too, so you'll be able to enjoy high-quality audio wirelessly.

While both phones come with a 5,000mAh battery, only the G23 is enabled for TurboPower 30W charging, while the G13 is limited to 20W. Lastly, the G23 will have two variants: one that comes with 4GB of RAM and another that has 8GB instead. The G13, on the other hand, will come only with 4GB of RAM.

Who's up for cherries on top? Both phones have a 3,5mm audio jack available. They also work with USB Type-C, which is pretty much expected at this point. And they both have a Micro SD slot that supports memory cards up to 512GB, which is on top of the 128GB or 256GB of built-in storage you can get with these.
The Moto G13 and G23 share the same processor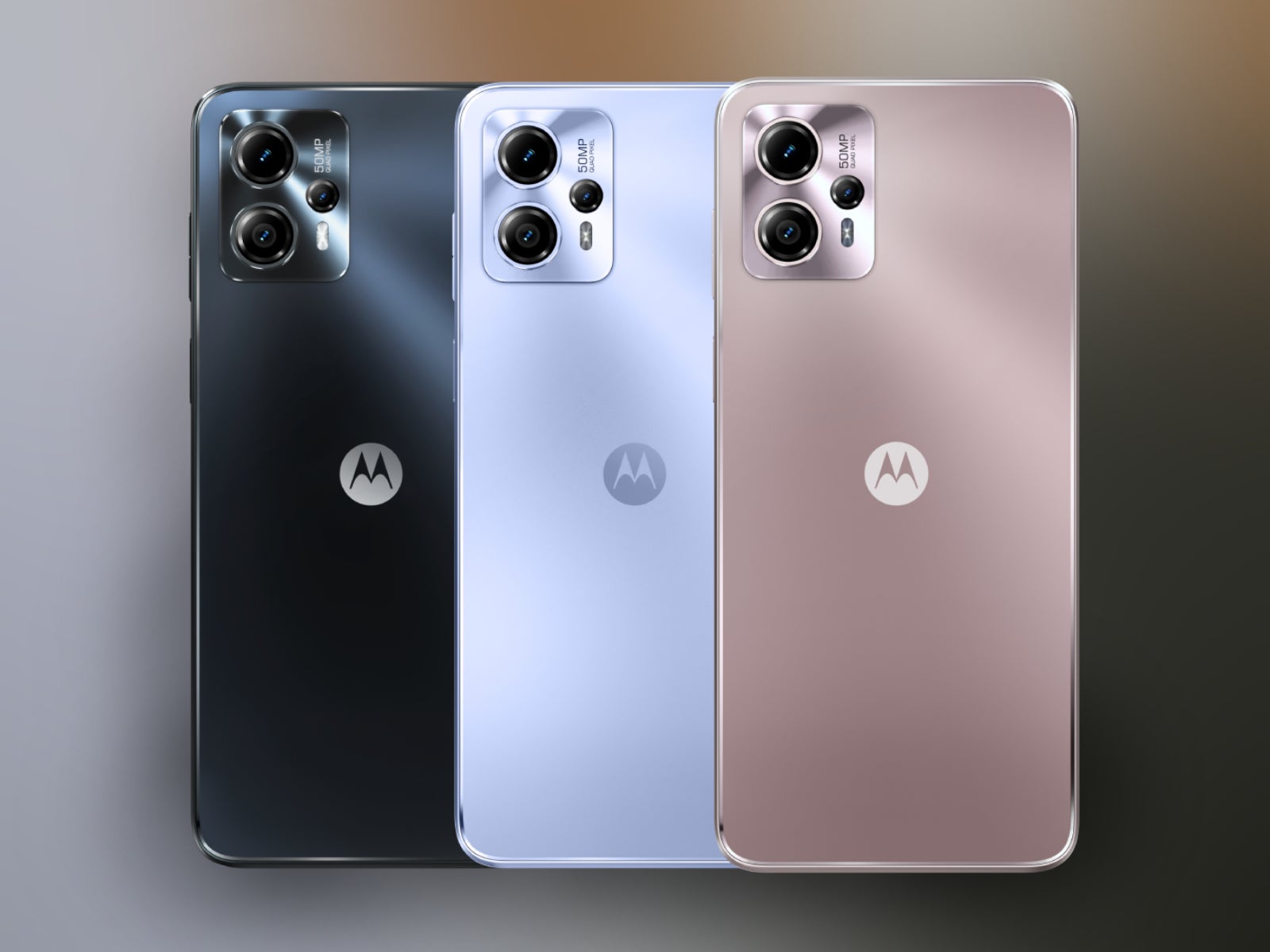 The Moto G13 is available in Matte Charcoal, Blue Lavender and Rose Gold.
Lastly, and most importantly, both phones will come with the MediaTek Helio G85. That's a processor from way back in 2020. Even though it's an octa-core set at 2.0 GHz, it's still by far the biggest compromise in these phone builds. The biggest bummer is that this chip doesn't support 5G, so both the G13 and the G23 are stuck on 4G bands.
The CPU comes with an Arm Mali-G52 MC2 GPU, which will certainly allow you to get stuff done, but don't expect your mind to be blown with high-end mobile gaming capabilities.
It's difficult to give an example for a modern use for a processor from 2020, so instead we'll tell you how the MediaTek Helio G85 scores when rivaled against the Snapdragon 480+, which is available on the G53 and G73. Now, to be fair, the 480+ is from 2021, which may play a factor, but it still scores hundreds of points higher than the Helio G85 through Geekbench 5. Simply put: we wish the Snapdragon made it on the G13 and G23 too.
Moto G13 and G23: key camera differences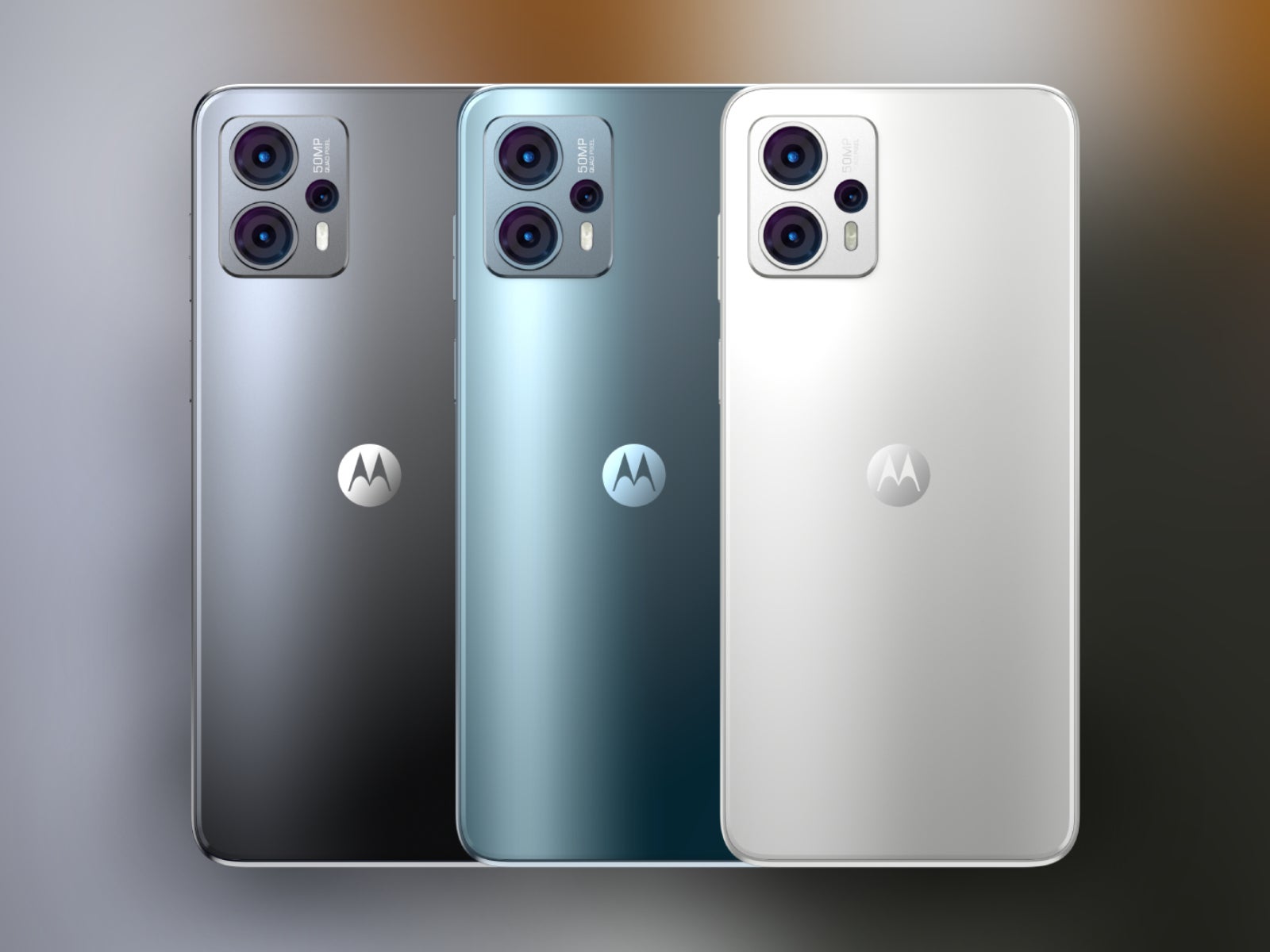 The G23 comes in Matte Charcoal, Steel Blue or Pearl White.
The G23 has a triple camera setup, which looks similar to that on the G13 at first glance, but the G13 has a dual-camera system instead. Both have a 50MP main sensor, which will likely perform about the same, as both devices are powered by the same processor.

The camera has Quad Pixel Technology, which is basically a type of pixel binning that combines 4 pixels into 1 bigger pixel. This technology ultimately allows for clearer, better exposed low-light images.

The G23 has a 5MP (f/2.2, 1.75μm) ultrawide camera that acts as a depth-sensor too, and then a 2MP (f/2.4, 1.75μm) Macro snapper. The G13 keeps the Macro camera, but ditches the ultrawide camera in favor of a single depth-sensor. The G23 has a 16MP (f/2.45, 1.0μm) selfie snapper, but the G13 cuts that in half for a 8 MP (f/2.0, 1.12μm) one.

Both phones will be able to record videos in full-HD at 30FPS via their main 50MP cameras, the G13's Macro camera, however, will have to take it a notch down for simple HD. Slow-motion videos at 120FPS are also an option, but only the G23 will be able to record them in HD. Both setups are enabled for PDAF, which is a super-fast type of autofocus.
How much will the Moto G13 and G23 cost?
The Moto G13 and Moto G23 phones will become available in Europe in the coming weeks, and then in select markets within Latin America and Asia. As of now, there is no clear indication about when these smartphones will come to the United States.
The Moto G13 will cost you €179.99 (about $196, direct conversion) and will be able to suit your attire in either Matte Charcoal, Blue Lavender and Rose Gold. The G23 on the other hand bumps the price up to $199.99 (about $218, direct conversion) and retains the Charcoal Matte styling, changes the shade of Blue to Steel and also offers a Pearl White option.