Lost Mode is finally here to save your AirPods Pro and AirPods Max
We may earn a commission if you make a purchase from the links on this page.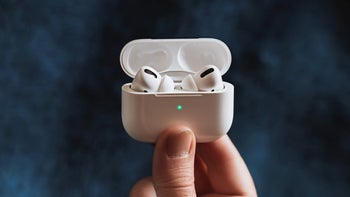 Apple
has started rolling out a new firmware version for each AirPod model currently for sale. The updates for the
AirPods Pro
and
AirPods Max
, in particular, are the most exciting ones since both are finally getting Lost Mode (
via 9to5Mac
).
Until now, the ability to track Apple's more premium AirPods through the Find My app was a bit limited. It only showed you the last location the headphones got paired with your iPhone. If you've had to deal with lost AirPods, you probably know that this method is often not sufficient to find them.
What is Lost Mode and how does it work?
What Lost Mode offers is a much more capable tracking system for both the AirPods Pro and Max. Simply put, it is identical to that of the
AirTags
. With Lost Mode turned on, your headphones will regularly send out a Bluetooth signal, which any other Apple device in range can detect and report to the Find My network. The final result is an indicator on your map, showing you the location of your device.
Again, similarly to AirTags, you get a version of the "Find Nearby" user interface—albeit a dumbed down one—to pinpoint your AirPods location once you are near them. Unfortunately, you don't get the guiding arrows, but you do get several "hot" and "cold" style indicators as a sort of radar: far, near, and here.
Get your AirPods Pro and AirPods Max here!
Prevent losing your AirPods in the first place
Another AirPods quality of life feature is receiving a notification for when you leave your AirPods behind. This will happen whenever your headphones leave the Bluetooth range of your iPhone, iPad, or Mac. The feature is active for 24 hours after the last time you used the AirPods and won't activate if you are in a 'significant location like at home or work.'
If you get in the unlucky situation of having to use it, these are the steps you need to take to turn on Lost Mode as described on
Apple's support page
:
Open the Find My app and choose the Devices tab or the Items tab.
Select your missing device or item.
Scroll down to Lost Mode and select Enable.
Follow the onscreen steps if you want your contact information to display on your missing device or item, or if you want to enter a custom message asking the finder of your missing device to contact you.
Select Activate.
Now, Apple is yet to provide a way for users to update their AirPods manually. Your best shot at "forcing" this to happen automatically is to put your AirPods Pro or Airpods Max in their case while connected to your iPhone. Although, even if you don't take this approach, the headphones will passively update at some point while being used.