Is the iPhone Xs Max Apple's biggest phone yet?
51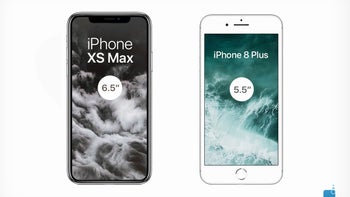 Apple's alleged 2018 iPhone naming scheme seems rather unusual when compared to previous years. We've got the iPhone Xs – a direct sequel to last year's anniversary model; the Xs Max (or Xs Plus) – the same premium offering but with a 6.5" screen; and the iPhone Xr (or Xc) – a more affordable, 6.1" device with an LCD display and a single camera on the back. All three phones will reportedly inherit the "notched" bezel-less design Apple introduced with the iPhone X last year.
On paper, the 6.5" iPhone Xs Max sounds huge. The sizeable Galaxy Note 9 is 6.4". It certainly is the biggest screen Apple has ever put on an iPhone, but it is also the biggest iPhone ever? Let's find out.
We know that the iPhone Xs Max will sport a 6.5" display (not accounting for the rounded corners) with a 19.5:9 aspect ratio. Considering that the Xs Max will retain the same screen aspect ratio as the iPhone X, we can scale last year's model up to match the 6.5" diagonal of the new Max model. This leaves us with an interesting result – a phone that is just a bit bigger than the iPhone 8 Plus. Of course, we can't be sure whether the bezels won't add a couple of extra millimeters to the all-around frame of the iPhone Xs Max, but this experiment still allows us to compare the screens of the two phones.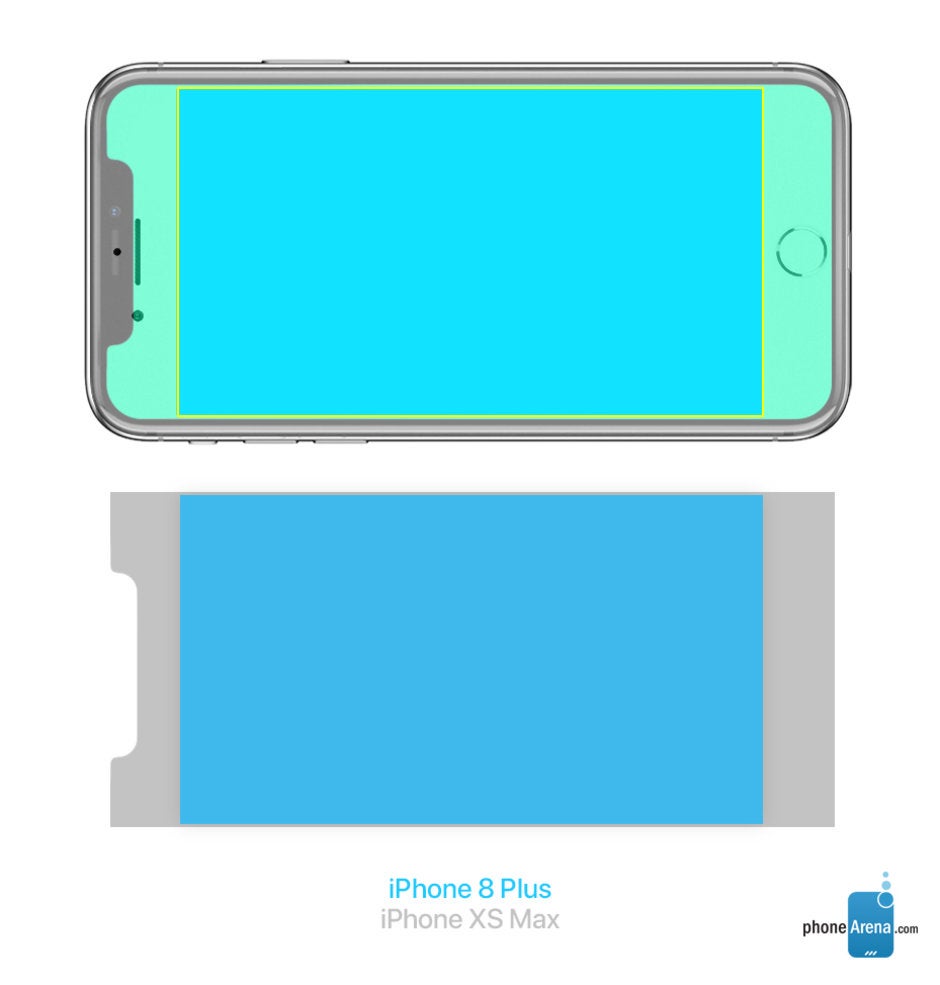 iPhone Xs Max – 19.5:9 | 6.5"
iPhone 8 Plus – 16:9 | 5.5"
All that said, the iPhone Xs Max may, indeed, turn out to be the biggest iPhone ever, though it won't be much bigger than the current Plus models. After all, that was the whole idea of this shift in smartphone design to begin with – keep the footprint, increase screen real estate.
Given the popularity that iPhone Plus models are enjoying, it's a smart move on Apple's part to introduce a successor to last year's iPhone X with a bigger screen. The 2017 anniversary iPhone model has a 5.8" display and is just a bit bigger than previous 4.7" iPhones.
So, what do you think about the iPhone Xs Max (or Xs Plus)? Too big or just perfect? Tell us in the comments down below.
Disclaimer: The dimensions used in this material are based on preliminary information about the device(s).
ALSO READ: