Would you be disappointed if Apple really kills 3D Touch?
29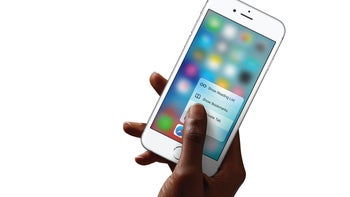 Since last year, we've been hearing the troubling rumors that Apple is planning to
phase 3D Touch out
of the iPhone line in 2019. The reasoning behind this, according to the leaksters, is that according to Apple's analytics, a huge portion of the user base does not use or even understand 3D Touch. Therefore, the Cupertinians decided it's not worth to keep spending crazy money on those pressure-sensing display panels.
Now that iOS 13 beta is here, we
definitely see evidence
that 3D Touch might be going the way of the dodo. There are a ton more ways to interact with the text cursor and the long press gesture is being further refine to simulate the 3D Touch feeling. Apple calls it Haptic Touch, basically because the vibration motor gives you a haptic "click" when the long press is successful. But in honesty, it doesn't — and we are not sure if it can — feel as fancy as pressing in a 3D Touch icon.
So, yes, a ton of people don't use it but 3D Touch has its fair share of fans. Navigating through the user interface with it is a pleasure and it has proven to be useful in
a few games
out there. What do you think — would you miss 3D Touch if it's to be gone?