iPhone 11 running iOS 13 with Dark Mode envisioned in 3D renders
51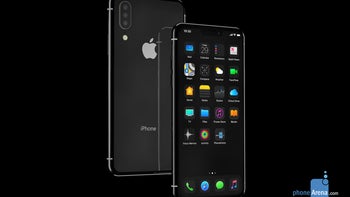 After many years, the reign of LCD technology in the mobile world seems to be coming to an end. With the price of OLED displays steadily decreasing over the past couple of years, more and more companies are willing to implement the technology even in mid-range offerings.
This hardware trend is also affecting the development of apps, games, and even the two major mobile operating systems. Thanks to the ability of OLED panels to completely turn off black pixels, more developers are realising the potential Dark Mode has when combined with the new technology.
Not that there hasn't been apps and themes in the past that have made everything on our smartphones darker, but now that OLED technology is becoming increasingly commonplace, companies are really getting into designing interfaces that are better suited for night-time use.
Pretty much all major companies, including Google, Samsung, and Apple, are going to offer built-in Dark or Night modes on their devices starting this year. Android Pie and Samsung's One UI have already flipped the switch, while Apple is widely rumored to be working on such a mode for iOS 13.
With this in mind, and having seen the new Dark Modes on Android Pie and One UI, we thought we'd let the creative juices flow and imagine what it could look like in iOS 13, on the iPhone XI (or iPhone 11, because maybe Roman numerals were an anniversary-only thing for Apple).
iOS 13 will have a dedicated Dark Mode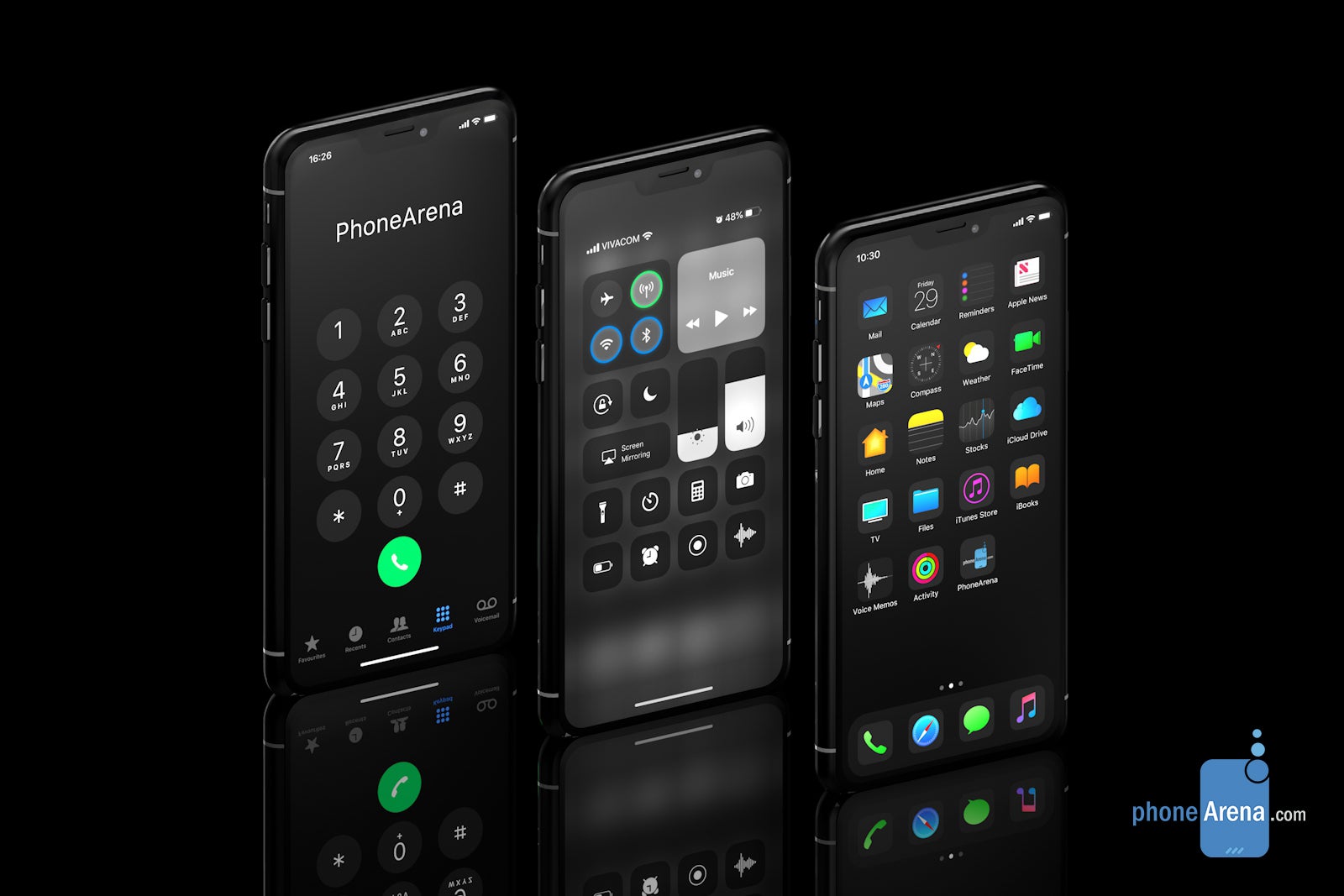 We've subtly redesigned the iconography of iOS to fit in with Dark Mode. We're sure we've broken some Apple design guidelines in the process.
Looking at the standard iOS icon set, we felt like it wasn't perfectly suited for Dark Mode. After all, it was tailored with iOS's colorful aesthetic in mind. That's why we decided to subtly redesign the icons to feature dark backgrounds while maintaining their color identity. For example, the Mail and Facetime icons, which otherwise feature white pictograms against a colorful background, have been imbued with color and placed against a dark background. This helps retain their color identity and makes them easier to find on the screen, all the while playing into the aesthetic of Dark Mode. Of course, we wouldn't hold our breath for Apple to actually redesign the iconography of iOS in this way, but we think it looks good nonetheless.

Given how often people reach for their phones before bed, right after waking up, and countless times in between, not getting your retinas obliterated by glaring white light at all times may be the way to go. Taking into account recent rumors that Apple may shift to OLED for all of its future iPhones, including "budget" offerings, building a night mode directly into iOS 13 makes a lot of sense.
Users seem to agree with this sentiment, as
one of our recent polls suggests
. The vast majority of voters (over 91%) said that they were excited about Apple's upcoming, system-wide Dark Mode in iOS 13, while only a tiny fraction said they didn't care much about it.
Apple last year introduced Dark Mode in macOS Mojave and is almost definitely going to mimic the idea in the next iteration of iOS. Speaking of that, iOS 13 is the next major update of Apple's mobile operating system and it may debut alongside the iPhone XI in September, though there's a chance that we may see it even earlier in beta form. The previous iteration, iOS 12, was released to the public on September 12 last year, though numerous beta versions were made available to developers and enthusiasts alike starting as early as June.
The iPhone XI may have three main cameras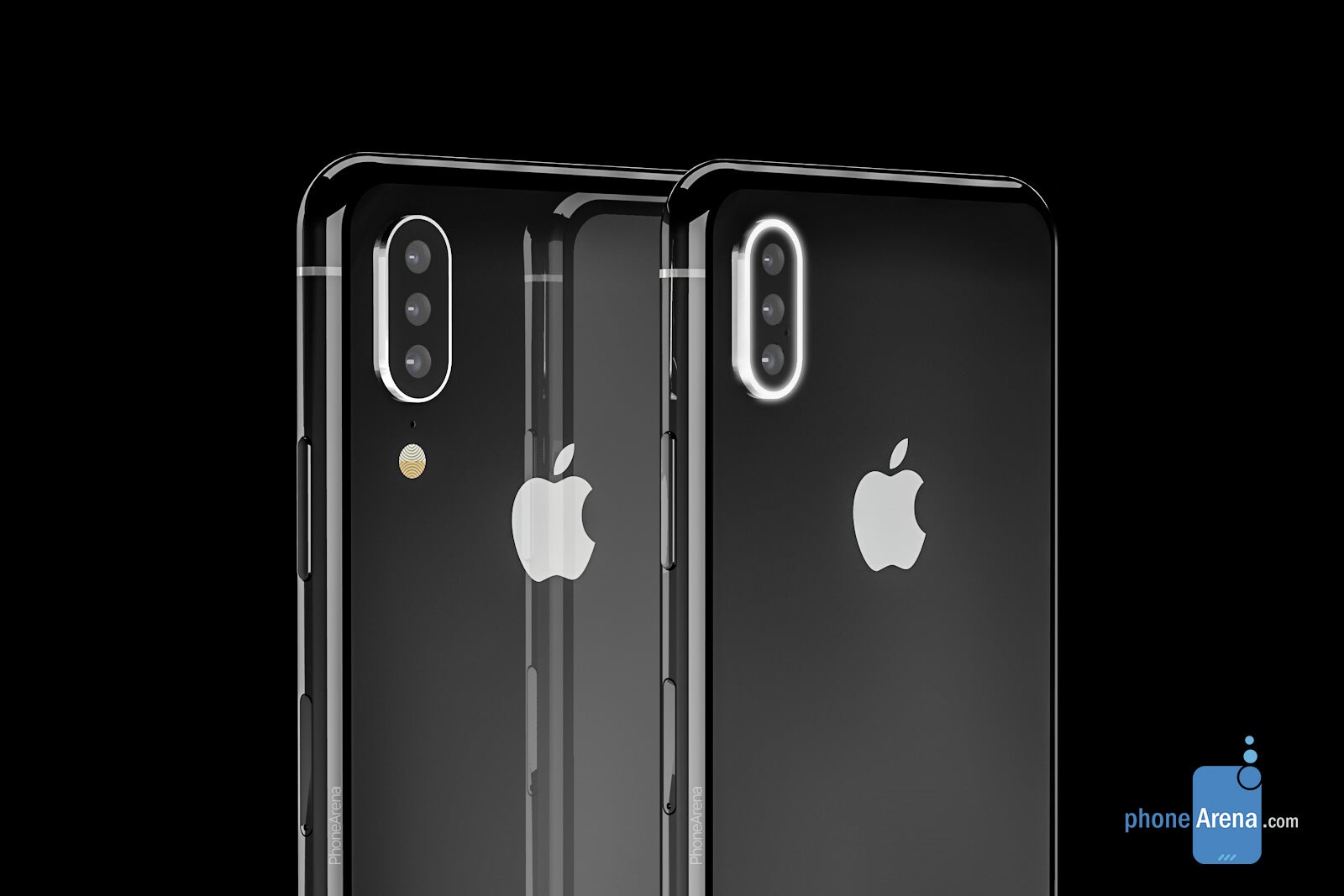 How cool would it be if the flash was built into the edge of the camera model? The answer is inversely proportional to the likelihood of it happening!
But what about the next iPhone model? Well, rumors have been floating around over the past months, suggesting that Apple may opt for a triple camera setup in the next model. We don't know what this entails yet, but provided it comes to fruition, it will likely be comprised of a regular, wide-angle, and telephoto cameras.
Another thing that we're curious about, is how Apple will position the camera module on the back of the iPhone 11. Will it retain the vertical orientation that was introduced with the iPhone X, or return to the horizontal setup of earlier models? Whichever way that goes, it would be seriously cool if the flash could be built into the bezel of the camera bump itself. We know that this is not a likely scenario, but that doesn't make it any less awesome.
The end of the notch?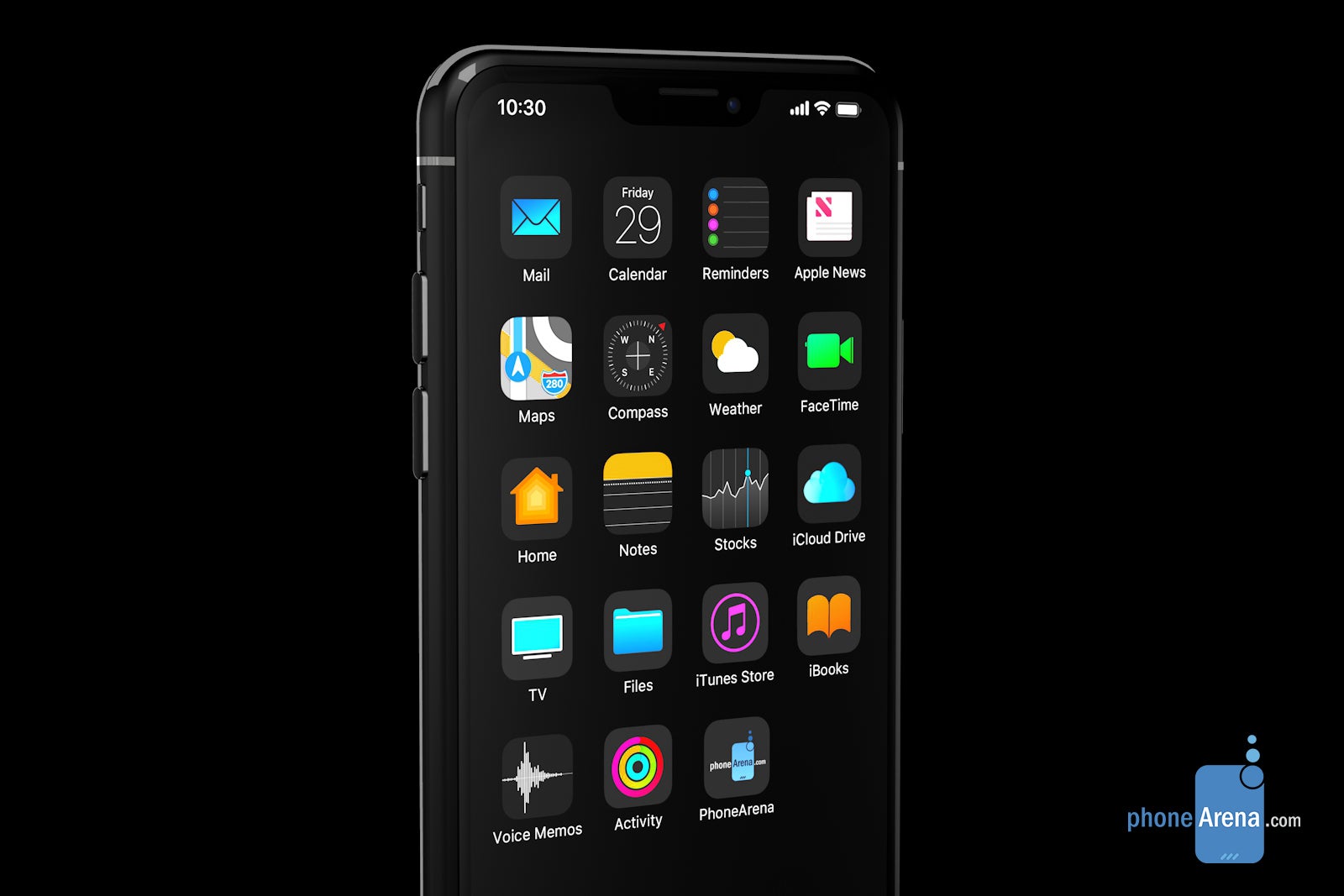 The design of the iPhone X has been widely panned for the inclusion of a rather sizable notch atop the screen, but has also been copied to death in the years since its introduction. However, the industry seems to be ready to move onto the next stopgap to a truly all-screen device – the "punch-hole" selfie camera.
There have been recent rumors suggesting that Apple may either reduce the size of the notch on the next iPhone model or get rid of it entirely. The latter would either entail a punch-hole style camera, or an under-display camera. We wouldn't bet any money on the under-display solution, as the technology is not yet ready for prime time,
though it exists
.
An iPhone with a punch-hole front-facing camera is not out of the question, but we're not sure whether Apple would willing to follow this trend. If the next iPhone has a punched display, it will look very similar to Samsung's current flagships and other offerings on the market. For this reason, we decided to keep the notch in our concept renders, though with a reduced size.
If you've enjoyed these concept images, check out the gallery at the end of the article for more!
Disclaimer: the images featured in this article are based on preliminary information and rumors and have no pretense of being fully representative of the final design of the iPhone 11 and/or iOS 13.