Would you use a systemwide Dark Mode in iOS 13?
27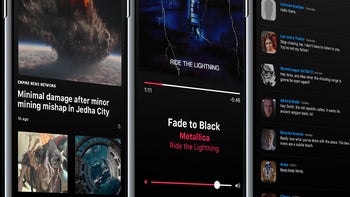 We've been talking about systemwide
dark mode coming to iOS
since at least 2016 (no, not the inverted colors in the Accessibility menu), but we may have to wait until Apple unveils iOS 13 later this year for the real deal. At least that is what a few insiders allegedly
revealed
in a Bloomberg report, together with news about other new software features that await.
Apple introduced a great dark mode in the macOS Mojave edition and is reportedly going to mimic the idea in iOS for "
easier nighttime viewing,
" like what you see in
John Calkin's concept render
above.
Given how often we pick up our phones before bed, right after waking up, and many times in between, not getting blinded by glaring white backgrounds will be a godsend if Apple manages to do it in style.
Moreover, Apple is apparently heading towards OLED displays for all of its future iPhones down the road, and the power draw of those when displaying dark colors makes your battery happy. Would people be in for an iOS-wide dark mode, though? We wanted to ask you if you like such an option and would use it if it comes with iOS 13 indeed.