India follows EU lead and makes USB-C mandatory for smartphones
1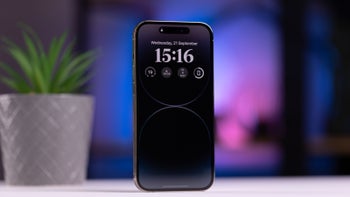 India has taken inspiration from the E.U. and will be requiring all mobile devices to be equipped with USB Type-C by March 2025. The decision is in line with the recent European Union (EU) requirements, but with a little more wiggle room, time-wise, for device manufacturers to comply.
As you may be aware, the European Union adopted
a new law
imposing a "common charger for mobile devices," which happens to be the popular USB Type-C port. This law is requesting that all device manufacturers adhere to the new requirements and make the necessary changes by 2024.
In contrast, although the Indian government is following the EU's lead on this, it is being a bit more flexible with the timeline and asking companies to make USB Type-C the default charging port for all devices sold in the country by 2025. Additionally, according to
91mobiles
, exceptions will be granted to devices such as feature phones, wearables, and hearables, so as not to make them cost-prohibitive. One government official was quoted as saying:
For mobiles and electronics, USB Type-C port has been made mandatory, the industry players are also in board, but for feature phones, wearables and hearables, stakeholders have said that costs would increase
What will Apple do?
Of course, the elephant in the room remains to be what Apple will do to comply with these new regulations on the iPhone.
Earlier last year
, Apple's VP of Worldwide Marketing, Greg Joswiak, stated at a
Wall Street Journal
event that the company will have to comply with the EU's new standard charger directive, but failed to specify if this will only apply to iPhones sold in the EU or all iPhones in general.
Now that India has adopted the same position as the EU, it will be interesting to see how Apple responds. At this rate, and if other countries continue to follow in the EU's footsteps, it will make sense for Apple to finally go all in on USB-C.
Recommended Stories