iCloud introduced by Steve Jobs
39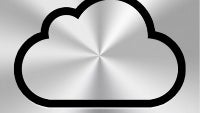 Today at WWDC, Apple has unveiled its online storage and content management service -
iCloud
. Well, that
wasn't actually unexpected
, but here come the details, folks, straight from the horse's mouth!
Naturally, iCloud will first before most act like a normal storage service - it will enable seamless cloud syncing for your iDevices. For example, if you have taken some new photos with your iPhone, once it gets connected to a Wi-Fi network, the pics will automatically get transferred to your iCloud, and from there - to your iPad, iPod touch, Mac, or even PC, without requiring any additional effort. Simple as that! But just how big is the scope of it?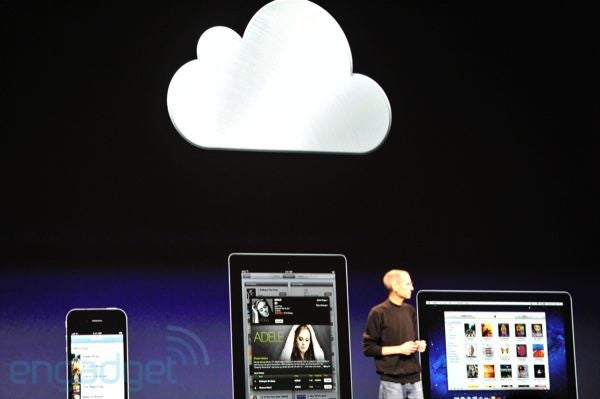 Most of Apple's iCloud will be offered for free. The free services include:
1. Contacts, Calendar and Mail
- the former MobileMe services - which have been completely rewritten in order to work with iCloud. These will be free of any (i)Ads, and the push Mail account will be hosted at me.com. So, there you have it - everything from contacts, through calendars to inboxes will be easily kept in sync.
2. App Store and iBookstore
- this is pretty straightforward - purchases of apps and books can now be downloaded on all your devices. In addition, users will now be able to see their purchase history, and with the tap of a single button, will be allowed to download any apps and books to any iOS device.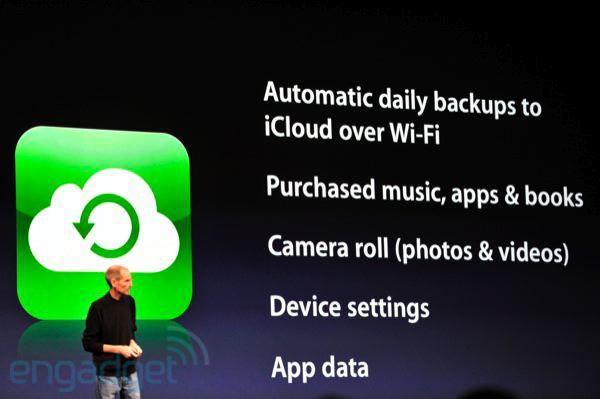 3. iCloud Backup
- the purpose of backup is self-explainable - everyday, while you're charging your iDevice, and it's connected to a Wi-Fi network, its content gets backed up to iCloud. The backed up content includes music, apps, books, photos, videos, settings and app data. So, now, when you decide to get a new device (by Apple, apparently), you'll simply have to enter your Apple id and pass and voila - all your data will be downloaded.
4. iCloud Storage
- this service takes advantage of the new iCloud Storage APIs in order to manage your documents in the cloud (Pages, Numbers and Keynote docs). It keeps track of any changes, and makes sure to apply them to all your iDevices. The apps from the iWork suite already take advantage of that funcitonality.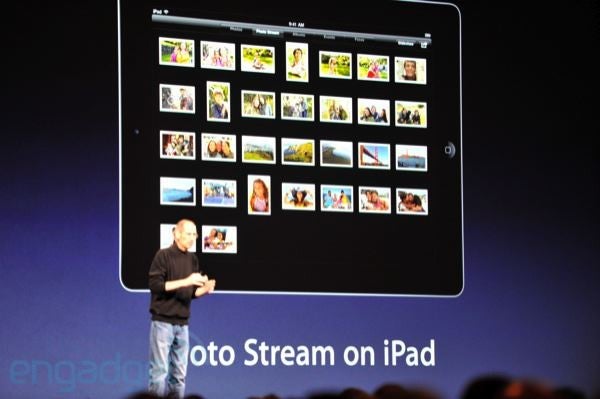 5. Photo Stream
- thanks to this sweet service here, you'll be able to have your photos synced across your iDevices, Mac and even PC. Note however, that iDevices will keep the last 1000 pics made, if you don't move them to an album or something. Macs and PCs won't have that limitation. Photos sent to iCloud will stay there for 30 days.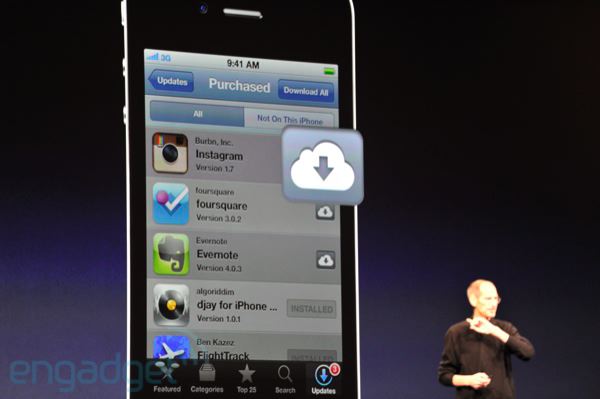 6. iTunes in the Cloud
- now, music that you've previously purchased through iTunes will be downloadable on any of your iOS devices, for free. Nice, huh? Same for new purchases - those, you'll be able to automatically download to all iOS gadgets. But what about songs that are not purchased from iTunes? Thanks to a special service called iTunes Match - Apple will... match your music with content from iTunes, and if it finds a certain song, it will simply replace it with a 256kbps AAC DRM-free version. Why do that? Easy - because it would make your music available online in a matter of minutes, instead of having to upload your entire library to the cloud. The bad news is that iTunes Match will cost you something -
$24.99 a year
, to be exact.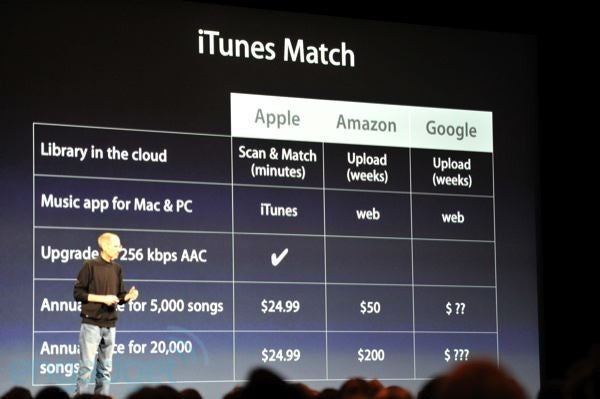 Apple iCloud and its services will be
available
along with iOS 5
this fall
. However, the good news is that iTunes in the Cloud, along with automatic download of apps and books, is available right away in the U.S. for users on iTunes 10.3 and iOS 4.3.3.
source: Apple
Images courtesy of Engadget
Recommended Stories