The XS Max is Apple's first OLED phone with Display Zoom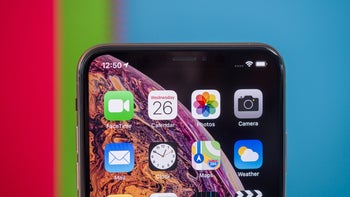 Way back with the
iPhone 6
and
6 Plus
, Apple introduced the Display Zoom feature upon setup which asked you whether you want the screen in normal mode or one with enlarged elements. Besides larger icons and text for easier reading, the zoom ability brought backward compatibility with apps, as on the enlarged 6 Plus the viewable content was exactly as the one on the 6, while Display Zoom equaled the amount of content to the
5
s before it.
This feature, however, started lacking on Apple's notch-ed OLED phones, beginning with the
iPhone X
last year. Its successor, the
iPhone XS
, also doesn't sport it, but the
iPhone XS Max
is the first of Apple's new phones with OLED screens that allows you to turn on Display Zoom from Settings > Display & Brightness > View.
Needless to say, the feature it's a welcome addition to the huge 6.5" panel canvas, and brings a necessary re-scaling for better iOS app compatibility, as some aren't even tailored to the notch realities just yet, let alone giant screen diagonals and funky resolutions. Needless to say, the effect is not as pronounced as with Display Zoom when the jump was from 4.7" iPhones, but it still very noticeable as you can see in the screens here, plus it takes seconds to apply or reverse if needed.
Recommended Stories