iPhone 7 might pack a 1960 mAh battery (despite being thinner than the iPhone 6s)
46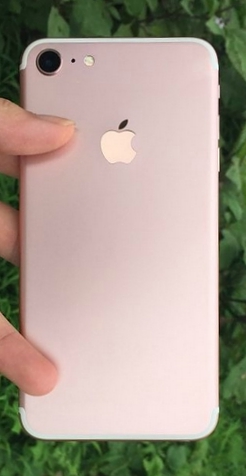 Although this year's upcoming new iPhones may be about 1mm thinner than the iPhone 6s series, they could include larger batteries.
According to @OnLeaks (who usually shares leaked information from reliable sources), the
iPhone 7
is expected to feature a 1960 mAh battery, though this isn't 100% confirmed. Obviously, we're talking about the 4.7-inch iPhone 7 here, not about the 5.5-inch
iPhone 7 Plus
(which should include a battery of at least 2700 mAh). Since the iPhone 6s packs a 1715 mAh battery, the iPhone 7 could end up having 14.2% more juice than its predecessor - that is, if course, if the alleged 1960 mAh battery is real.
Earlier this year, we heard that Apple would be able to
include larger batteries in its next-gen iPhones
thanks to the fact that it redesigned the A10 chipset to occupy less space.
Sure enough, a larger battery doesn't always guarantee longer usage times, but we're guessing that Apple will do everything it can to make the best out of that extra mAh.
As reported many times before, Apple will almost surely announce its new iPhones in September, likely without major design changes. The Cupertino company might
not want to use the iPhone 7 name
this year, instead saving it for 2017, when it will celebrate 10 years since the launch of the original iPhone.
Note: The image above allegedly shows a
leaked iPhone 7 prototype
.