The iPhone 7 is worth more for Google than for Apple when it comes to trade-ins
14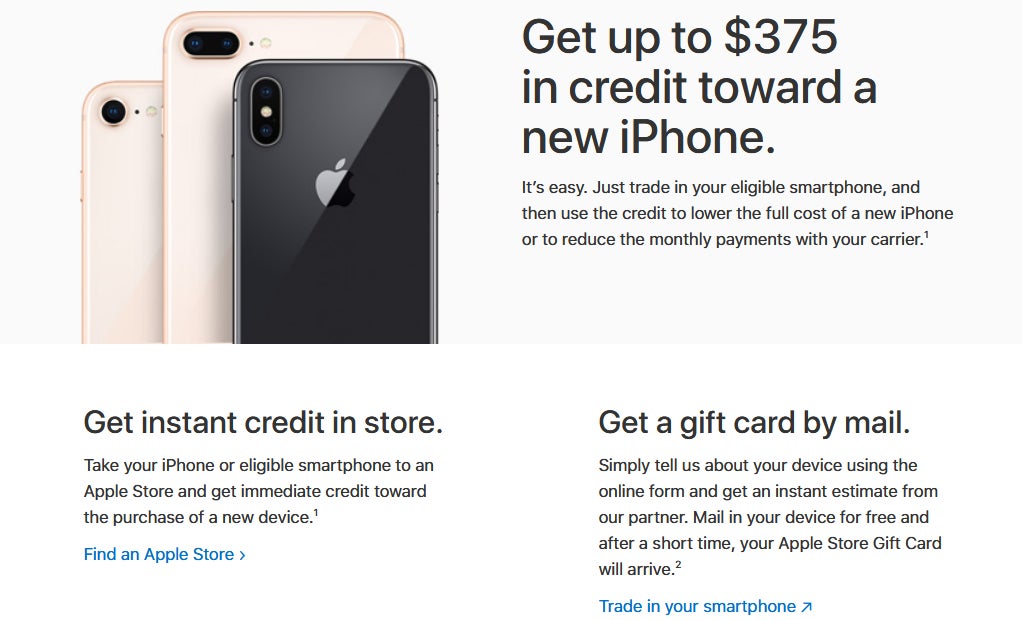 Apple can give you up to $375 for an iPhone 7 (Plus)
Like other relevant phone vendors, Google allows customersto trade in old devices for its latest and greatest handsets - in this case,we're talking about the Pixel 2 and Pixel 2 XL. While checking out Google's currenttrade-in offers, we've discovered an interesting thing - the company isoffering more for an iPhone 7 or iPhone 7 Plus than Apple will give you for thetwo handsets via its own trade-in program.
When you trade in an iPhone 7 for a Pixel 2 or Pixel 2 XL(via Google Store), you can get up to $360 in credit, while an iPhone 7 Plus isworth up to $388. At Apple, if you want to trade in your iPhone 7 for an iPhone8 or 8 Plus, you can only get up to $325, while trading in an iPhone 7 Pluswill net you up to $375.
Those "up to" figures are offered by Google andApple only for the 256 GB versions of the iPhone 7 and iPhone 7 Plus, assumingthey're in good condition. Handsets with less internal memory, or phones thatare even slightly damaged, are obviously worth less.
Of course, Google will be more than happy to see iPhone 7users switching to a new Pixel, and perhaps that's why its trade-in offer ismore advantageous than Apple's. At the same time, it's not like Apple doesn'twant iPhone 7 owners to buy an iPhone 8 or iPhone 8 Plus, especially since bothmodels are a bit more expensive than their predecessors.
If you own an iPhone 7 or iPhone 7 Plus, would you trade itfor a new Pixel or an iPhone 8 for the credit currently offered by Google andApple?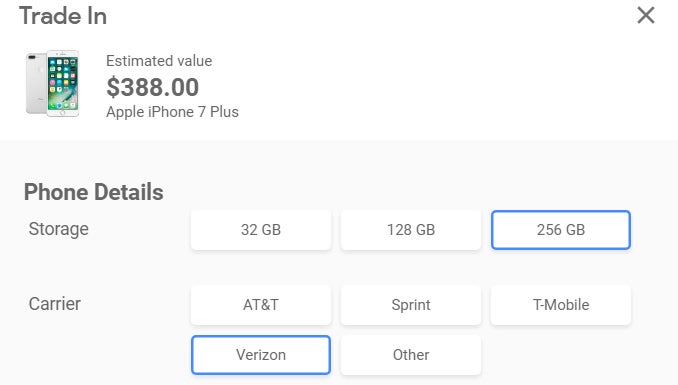 Google is a bit more generous than Apple when it comes to iPhone 7 and iPhone 7 Plus trade-ins
sources: Google Store, Apple