iPhone 7, Galaxy S7 and other major flagship phones lose to cheap phones in this one key area
27
This article may contain personal views and opinion from the author.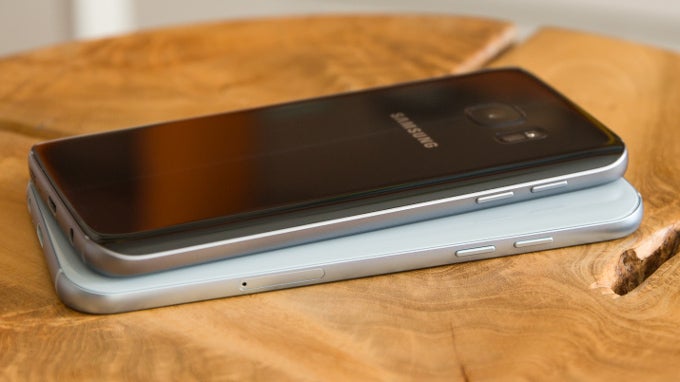 The Galaxy S7 (on top) and A5 2017 (below) look nearly identical, but the cheaper A5 beats the S7 in terms of battery life
I have been reviewing some affordable phones recently and it dawned on me: all these phones had one thing in common. And it was not just the price tag. The phones that I was looking at were the new Samsung A series, a couple of even cheaper Lenovo phones, the Honor series and a few other similar devices. They were all very different, yet they were all similar in one aspect.
No matter their software version, no matter their interface, it almost seemed like a norm: an affordable phone would come in the office and amaze us with its stupendous battery life.
Mind you, we are not easily impressed! Quite the opposite, I have grown a thick skin to 'innovation' (the word is abused way too often and it seems to refer to gimmicks more often than to real innovation), but I was genuinely taken aback with how good affordable phones have gotten in terms of battery life. We run a custom battery test here at PhoneArena and we are rigorous about the method and the results. We make sure that we pre-set phones displays to 200 nits, a level that is common and perfectly convenient for indoor use, and we put the devices through a typical use scenario. Here is the results that we have been getting with a few of the affordable phones that we have reviewed in the recent past.
Why do affordable phones get much better battery life than flagships?!
I do not, however, want to mistake a test score for real life longevity. A test never tells you the full story, so I have tested and used these devices as my daily driver for a while, but in this case I can only confirm: yes, I get through a full day easily on those phones. What's more I get to two days and with my typical moderate use I can sometimes even squeeze up to three days on a single charge.
I have been happy with these outstanding numbers, but I soon realized:
"Wait a minute, I am not getting nowhere close the battery life with much more expensive, flagship phones!"
Why is that?
A quick look at our tests proves this: only the iPhone 7 Plus compares to the worst performer among the budget phones that we have picked in terms of battery life, while all others are doing significantly worse.
Let's look for the reason behind this confusing occurrence...
Screen consumption and resolution seem to have the most influence on battery life
To better isolate the effect of thousands of factors on a phone, we compare the battery life on three phones with practically identical software, made by the same company and running on very similar system chips: the new Samsung A series. This comparison is interesting because it shows the difference a bigger battery makes: the A5 and A7 are identical in terms of both software and use the same chip, and same resolution screen, so one can only logically explain the better longevity of the A7 by its larger-capacity battery cell. Duh!




What's more interesting, though, is that we can see when comparing the A3 to the A5 and A7, that one can still get outstanding battery life of a phone by dropping the resolution and slightly reducing the maximum CPU frequency. This suggests that we could have big gains by simply using a phone with a lower resolution.




The findings that I share here are very important for me and they should be for you for many obvious reasons and one not so obvious one: long-term battery longevity. Lithium Ion batteries like the ones on our phones usually last around 500 cycles (a cycle is a full discharge of the battery from 100% to 0%, and if you use your phones from 100% to 40%, charge it up, and than use 40% more, those numbers are summed and the sum counts as one cycle). After 500 cycles batteries do not just die: it is considered, though, that they lose a visible amount of their capacity, and you start to feel the cell has aged. You will have to charge a phone with mediocre battery life more often, and you will reach its battery cycle limit quicker, hence the device will 'grow old' faster.
Conclusion
All in all, it is surprising that so many affordable phones beat much more expensive devices easily in terms of battery life. But surprise can be a great thing: we learn from it. In this case, flagship phones can take a few clues from their more affordable siblings.
Longer battery life will also ensure your phone's battery health in the long term
Are the marginal resolution gains that come from a Quad HD (1440 x 2560 pixel) screen over a Full HD (1080 x 1920 pixels) screen worth it? Should a phone go all out in terms of clock speeds and risk consuming too much energy? What is the right balance between battery size, resolution and performance? In our in-office tests, most people don't see any difference and with the VR craze fading away, I tend to think that I'd rather have that lower resolution with a significant gain in battery life. But whatever the case, it seems clear that we can and should expect more in the battery department from flagship phones.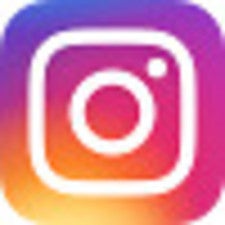 PhoneArena is on Instagram
. Follow us to stay updated with fresh news and flashy media from the world of mobile!