iPhone 6 made Steve Wozniak get rid of all his Androids, the reason may not surprise you
99+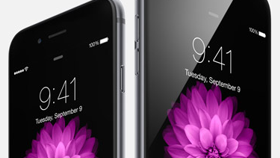 It's no secret that Apple co-founder
Steve Wozniak likes Android
, and has several Android devices. Or is it "
had
several Android devices"? TMZ yesterday had a quick chat with Woz, who is clearly happy about what Apple achieved with the
iPhone 6
.
As you can see in the video embedded below, Steve Wozniak said that he had shared iPhones and Android phones for a long time, liking the large screens offered by the latter category. However, now that Apple finally released iPhones with big screens, Woz simply "got rid of all" his Androids. The Apple co-founder also said that
Apple Pay
will be a big thing - definitely one of the new iPhone's highlight features.
The iPhone 6 comes in two versions: a 4.7-inch one, and a 5.5-inch one called
iPhone 6 Plus
. These allow Apple to compete with all the Android flagships out there - which come in various sizes (though, as of last year, most have screens of at least 5 inches).
It's the first time when Apple launches not one, but two new iPhones that are both offered as flagship products. Available to pre-order since September 12, the
iPhone 6 and iPhone 6 Plus are going on sale
tomorrow, September 19 - with the 5.5-inch model likely
being really hard to find in stores
.
source:
TMZ