iPad mini rumors reiterated by The New York Times
4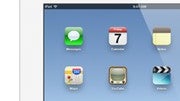 We all know that the so-called iPad mini is still a device existent only in the world of rumors and speculations. But after each new leak in support of its existence, the possibility of the tablet getting announced sooner than later grows higher and higher.
The latest media to confirm that Apple is working on a smaller iPad is The New York Times
. Reportedly, this iPad mini will have a 7.85-inch screen,
just like what we've heard many times so far
, and will retail at a price considerably lower than the $499 that a new
iPad
starts at. The report comes two weeks after the
Wall Street Journal
and
Bloomberg
were tipped that Apple has an iPad mini on its agenda. For obvious reasons, none of the medias have disclosed the identity of their sources.
Interestingly, Steve Jobs opposed the idea of launching a tablet smaller than the current iPad, which is why once few would believe that Apple would launch such a product. But after the success of the temptingly priced
Kindle Fire
, the market analysts at Cupertino might have concluded that it is worth entering the 7-inch territory. What's more is that Google just introduced its $200
Nexus 7
slate as well, and since
the device is already being reported as sold out
even though it has yet to launch, it is obvious that the demand for inexpensive tablets of small form factor is pretty high. If rumors are to be trusted, the iPad mini, or whatever Apple names it, will be announced before this year is out.
source:
The New York Times
via
Apple Insider