A 7.85" Sharp IGZO display to land in a new iPad Mini, priced between $249 and $299
30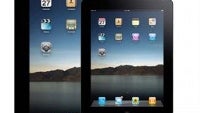 With the onslaught of ever cheaper Android tablets, with
Full HD screens and quad-core processors going for $450
, and the
Google Nexus 7
even going as low as $200, the rumors about an
upcoming iPad Mini
are receiving a fresh boost today.
Chinese suppliers report that Apple's little tablet will be appearing this fall, and the
7.85" screen size bandied about
has been all but confirmed with Sharp slated to manufacture it, gracing the iPad Mini screen with its
IGZO technology
which means thinner devices with longer battery lives than the conventional display tech.
IGZO also supports high pixel densities, so the iPad Mini could very well be graced with a Retina Display, too. The price, however, is said to be $249-$299 now, so there will inevitably be compromises if such a thing exists, and is announced this fall. A 7.85" Sharp IGZO screen, however, won't be one of the corners cut to achieve the comparatively low price.