iPad market share will surge before dropping below 50% by mid-2013
23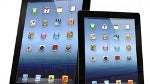 The Apple iPad has been steadily losing market share ever since Android tablets were released into the consumer space, and we've all known that at some point Apple would lose its majority in the market. Well, one brazen analyst has thrown caution to the wind to predict that exact thing will happen by mid-2013.
Earlier this month, we saw that the iPad market share had dropped to just
50.4%
, so it may seem odd that it would take another 6-10 months before Apple finally slips under 50% of the tablet market, but Sameer Singh, analyst for Tech-Thoughts, says that the recent drop was something of an aberration, and Apple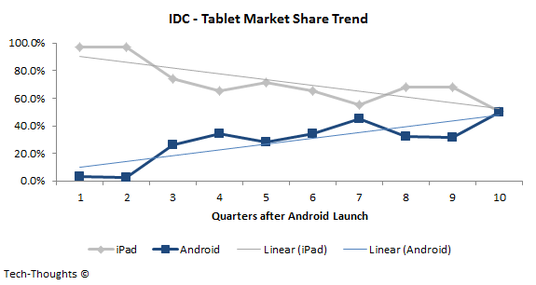 will surge again before falling back.
According to Singh, both the drop and the surge are due to the recent iPad announcement. Apple traditionally has a drop in shipments and sales just before a new product is announced, or before a product refresh is announced, and Apple did both recently with the
iPad 4
and the
iPad mini
. So, the new tablets from Apple will surge this quarter and next, but eventually Android will catch up anyway, because Apple's two tablets vs the myriad Android options isn't exactly a fair fight. Ultimately, in either Q2 or Q3 of 2013, Apple will finally, and maybe permanently shift into second place in the tablet market, behind Android.