iOS 12 beta hints at future iPad with display notch and Face ID
5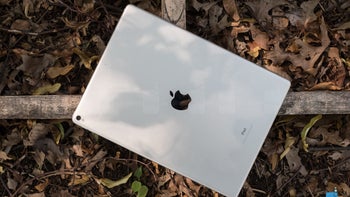 Less than 24 hours after its official unveiling, the
iOS 12 beta
is being put through its paces by a number of developers. And, upon inspection of the beta, a few features that are hidden within the code reveal what future iPads may look like.
Commencing with the overall design of the iPad lineup,
iOS 12
introduces a very minimal UI change to the status bar, wherein the clock has been moved to the left-hand side from its original central position. This change now leaves a huge empty area in the middle that could easily be occupied by a display notch in a future upgrade, as pointed out by Steven Sinofsky. While on the topic of the notch, this is home to Apple's Face ID technology on the iPhone X, and it appears future iPads may also include the tech if the system UI is anything to go by. Specifically, developer Guilherme Rambo points out that
Apple
has included a modified Face ID setup UI that has been adjusted to iPad displays, although it's still not finished as references to the iPhone are still present. Nevertheless, it suggests Apple's next iPad Pro could potentially include the technology, paving the way for one of the biggest iPad upgrades ever. As an added note, it's worth pointing out that Face ID now supports multiple users, which also hints at support on future iPads. After all, while iPhones tend to be much more personal devices, iPads are often shared among a number of users, hence the support for extra faces.
Presently, Apple is yet to confirm any plans for future iPads. However, considering the second-generation iPad Pro lineup was announced exactly one year ago today, a third-generation series could easily make an appearance at Apple's annual September event, alongside the upgraded
2018 iPhone series
.
Recommended Stories