iOS version of Google Play Books now matches Android version with Google Maps feature
1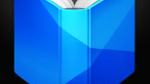 We have all heard
that app developers write for iOS first
before moving on to other platforms, usually Android. This means that the Android version of apps are often missing the same features that the iOS version of an app has. With the Apple App Store and the Google Play Store fairly close in the amount of software they have on their shelves, some Android apps are finally catching up in capabilities with their iOS brethren.
But this is the story of something different. The name of the app gives away the reason why the Android version of it had a 7 month head start over the version of the app that resides in the Apple App Store. It's a little ditty by the name of Google Play Books
which was updated this past September for Android users
with an outstanding feature that lets you find a geographical place mentioned in a book,
on a map
. Tap and hold on an address in flowing text mode, and you will get a description and a Google Maps look at the location.
Also added with the App Store update is a user guide, support for EPUB books and vertical Japanese flowing text, plus improvements in stability and performance. So now when it comes to this app, it's a tie between iOS and Android. Hopefully we will see more of this "app equality" soon for both sides.
source:
GooglePlayBooks
via
Engadget