Google Play Books finally gets features to compete with Kindle
9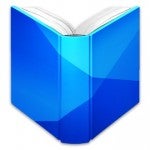 If you're deep into the Android ecosystem and the Google Play Store, you may have wanted to invest more in Google Play Books, but the immaturity of the app may have held you back because it didn't have features seen in Amazon's Kindle app that should have been standard. This new update fixes all of that, and adds in some new features that take it beyond the competition a bit.
highlight text, make notes, get dictionary definitions, translations, and even better
, you can get "Place" page information, meaning maps and Wikipedia information, if the selected text is a place.
Additionally, the update adds a sepia tone theme, and a sliding page turn animation.
This is a big update for Google Play Books, and one that makes it a real competitor to the reigning king of ebooks: Amazon. Amazon's Kindle Fire may have those fancy new "X-Ray" features, but its Kindle app that's available to all Android and iOS users is working with the same feature set as usual, and Google may have just leapfrogged that offering, especially with the additions of translations, and the "Place" info cards.
Definitions can be a bit slow to appear as well, and likely
require an Internet connection
, since Google seems to be using the web for the info, which may be a downside compared to Amazon which uses a locally stored dictionary. Google can offer more complete info, but slower, and tablet users need to be connected to get the benefits. And, unfortunately, the "Place" info cards only work for single-word items, like Atlanta, Boston, London, etc. Anything more than one word, like Tampa Bay, doesn't yield a result.
If you want to give it a try, just head to the
Play Store
to update.