iOS programming language Objective C enters Top 3 as mobile grows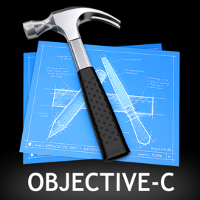 The iPhone came in 2007, and we recently just remembered its fifth anniversary, and while it's obvious that it changed the industry fundamentally, there is something else that changed with the App Store and the app boom. That something is one programming language that has grown to be by some metrics more popular than C++.
The language is Objective-C, used by developers for iOS who by now have deposited more than 650,000 applications in Apple's app store.
The language itself started in 1983, but only started getting some attention after NeXT licensed its for its operating system, later to become Mac OS. This didn't bring it popularity, though, up until 2009, Objective-C held a market share of a meager less than 1%. The boom happened in just a couple of years with iOS app development.
Objective-C doesn't directly compete with other languages like C++ as it's basically only used for mobile projects while C++ is more popular with large-scale programs, but it's interesting to see just how quickly that programming landscape has changed in a couple of years. Check out the graph compiled using the TIOBE index, based on the number of engineers estimated using search engines like Google and Bing.
source:
TechCrunch