Apple is finally making the iPad grow up with side-by-side apps in iOS 9, and is building an iPad Pro while at it
52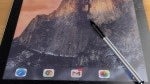 Apple's current iPad line-up is the best it's ever been, but impeccable design and great all-around performance haven't been enough to turn the iPad Air 2 and iPad mini 3 into the best sellers in Cupertino's tablet-making career. Yes, the tablet market is generally slow, due to saturation and the specifics of tablets. They aren't quite the portable communicators smartphones are, and they generally aren't the productivity powerhouses laptops are either. Yeah, Windows tablets and hybrids may be nearly as accomplished in this regard, but what about those terrific apps & games Android and iOS users enjoy in their leisure time? Sorry, you can't have any of that! Tablets also aren't subsidized as generously by carriers, so users pay more up-front and tend to hold onto their investment for a while. Hence, it's 2015, but many tablet users still find the ancient (in technological years) iPad 2 and iPad 3 largely usable - kind of like that dusty pair of frayed sneakers that still gets you going, no matter what.
Apple is well aware of all that, and also of another problem that's entirely specific to the iPad - where getting actual work done is concerned, iOS doesn't utilize a fraction of the tablet's hardware potential. iPad-optimized apps aside, iOS on a tablet is the exact same experience you're getting on the iPhone and the forsaken iPod Touch. The multitasking is basic and rigid. If you don't watch what you're doing, an app you need to stay open will be quietly shoved aside to free RAM memory. iOS also doesn't let you use two or more apps on one screen, simultaneously, which feels controversial at this point. Apple actually gave it a try last year, intending to turn side-by-side apps into a highlight of iOS 8, then gave up as the result didn't live up to its user experience standards. Since then, Apple has been neglecting tablet-centric software innovations, hence the iPad has been left in this awkward "beautiful, powerful toy" state.
Still, Apple is a company that runs on deep research and methodical, highly critical thinking. When it knows the time to do something new is finally up, it sets the necessary wheels in motion and announces an accomplished device that becomes a guaranteed market success, as well as a high-end product blueprint for the industry. Speaking of which,
the Apple Watch
is the first truly dubious outcome of that spectacular workflow, because for all the effort it put into its hardware, Apple couldn't figure out its functionality radically better than the competition. But the market success part seems to be playing out triumphantly nevertheless, as US shopping data revealed that
day one Apple Watch sales eclipsed the yearly sales of Android Wear devices for 2014
. What a timebomb!
But we're not talking the Watch. We're talking the iPad, and by now, we've gotten to know that Apple will attend to the iPad's pressing need for productivity-related innovation in a much grander way than merely baking Dual Window into iOS 9 and exclaiming "sorry we kept you guys waiting!" at WWDC. Yes, Apple will do that, but it will also build a whole new product around it - the iPad Pro. This is how the iPad will, metaphorically and quite literally speaking, grow up in Apple's eyes.
The iPad is about to, metaphorically and quite literally speaking, grow up in Apple's eyes.
The Apple leaks season is officially open, and along with
the ample supply
of next-gen iPhone-related knowledge, the rain has brought us lots to know about the all-new iPad too. The leaks paint the picture of a big tablet with a casing as slim as the iPhone's, two ports (Lighting and USB-C), two pairs of stereo speakers, Force Touch haptic feedback lurking below a 12.9-inch sapphire-glass display with a silver nanowire-coated touch panel, a desktop-class (but still ARM-based) A9 processor, a rapid recharge feature, and an optional multi-sensor stylus.
Today, we have some new details to add to a picture that's becoming increasingly complete as days and weeks go by. First off, we get to learn that Apple has been working on two iPad Pro-related software features - side-by-side app support and multi-user logins. The former could be announced as early as June at Apple's annual Worldwide Developers Conference, as part of iOS 9. This means your non-pro iPad will also get it, which will add the missing part to its multi-tasking puzzle. The split screen feature will support 1/2, 1/3, and 2/3 views, depending on the apps being ran. The screen will be able to display two different apps side-by-side, or show multiple views of the same app.
The latter feature, however, will debut at a later date, possibly in time for the 12.9-inch iPad. Speaking of which, Apple is working on two 12.9-inch models, codenamed J98 and J99. The report describes them simply as super-sized versions of the Wi-Fi only, and Wi-Fi + Cellular iPad Air 2 models, which certainly doesn't sound as innovative as the leaked information makes us hope. However, these devices could be simply placeholder prototypes of a better tablet to come. Reportedly, the launch date is still up in the air, as the software is yet to be finished, and new hardware components have to be sourced. Speaking of software, Apple plans to overhaul iOS for the bigger iPad, redesigning core apps and features to take better advantage of the large screen, in addition to dual-window and multi-user support. Apple believes the latter is critical for the enterprise and education sectors, which it has been targeting with the iPad for a long time.
As always, we'll be keeping you posted on the latest iPad developments. Seeing Apple's fine example of a tablet grow into a true multi-purpose computing device is a wonderful sight!
source:
9to5mac