iFixit tears down the Kindle Fire
1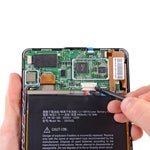 The guys at iFixit have once again posted shots of disembodied hands taking apart one of their favorite gadgets – this time applying their skills to tearing down the
Amazon Kindle Fire
.
There weren't any major surprises inside – in addition to a motherboard and the usual electronics the Fire is mostly crammed with a large 4400 mAH battery. That's quite a bit smaller than the
iPad 2
's 6930 mAH battery, but keep in mind that the iPad 2 has to power a much larger screen.
Another thing they noticed is the suggested power input for charging the Fire is 5 V of DC at 1.8 Amps. This is important because computer USB ports generally put out around half of that amperage, so if you have to charge your Fire from your computer or laptop, expect it to take a long time.
Overall, iFixit awards the Fire a respectable 8/10 on their Repairability Scale. That's much better than the 4/10 scored by the iPad 2, but if you're the type of person who likes to take apart and tinker with their gadgets you probably realized some time ago that Apple isn't making their products with you in mind.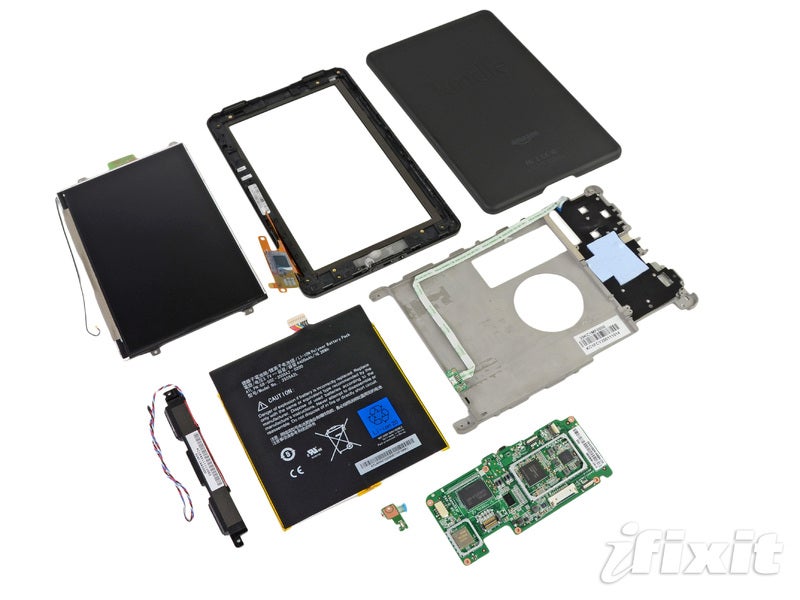 source:
iFixit
via
Android Central