Huawei has already lost over $60 million on the foldable Mate Xs 5G
21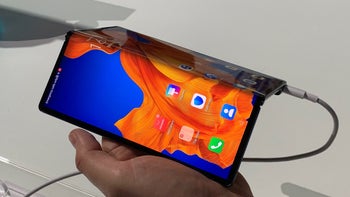 Huawei admitted in February that it actually lost money on Mate X unit sold, despite selling the foldable for an eye-watering €2,300 last year. The newer Mate Xs is priced even higher at €2,499 but it doesn't seem to have helped the situation.
Huawei has lost up to $70 million on the Mate Xs
Speaking recently to
media in China
(via
Android Authority
), CEO Richard Yu reportedly revealed that Huawei has already lost between $60 million and $70 million selling the current-gen Mate Xs to consumers. This is after only one month of sales.
Demand will naturally start slowing as the model ages and competing foldables hit the market, so losses in the coming months shouldn't be quite as high. But this certainly isn't a positive sign for the foldable format right now.

The CEO was quoted as saying that a profit in the segment won't be possible until "after the cost of the folding screen is reduced." That likely applies only to the Mate X series, though, because the display implementations used on the Samsung Galaxy Fold and Galaxy Z Flip are understood to be profitable.
These claims come despite the high demand Huawei is apparently seeing for its latest foldable smartphone. Unfortunately, the sales numbers for the Huawei Mate Xs over the past month are yet to be revealed.
Most companies avoid making losses on hardware at all costs, but Huawei says it's willing to make a loss right now to encourage the adoption of foldable products. That will boost demand, which should help bring down the costs, and eventually improve profit margins.

Huawei is understood to be working on different foldable devices that implement different takes on the new format. The company doesn't expect foldable smartphone to drop down to the price of traditional ones for at least another couple of years, though.
Recommended Stories