How to install Fortnite on your Android phone
4
After beginning its mobile run as a timed, invite-only iOS exclusive, the hugely popular battle royale game Fortnite made its way to Android last week... as a timed, invite-only Samsung exclusive. Fortunately, after the buzz surrounding the recently-announced Samsung Galaxy Note 9 subsided a bit, Fortnite is now coming to other phones as well, though the invite-only aspect is still at play.
Over the past couple of days, Epic Games has begun sending out beta invite codes, thus allowing Android users to finally get a taste of the game. This is how Fortnite launched on iOS earlier this year as well – there was a waiting list that you had to sign up in, in order to get an invite code, and though people found it tedious, we guess Epic games has its reasons for soft-launching the game on both platforms.



RELATED STORIES:
As you probably know, however, the Android launch of Fortnite differs in that
the game is not available on the Google Play Store
. Instead, Epic Games has opted to distribute it on its own, likely in order to circumvent the 30 percent cut Google gets on every in-app purchase (and boy, is there
a lot
of in-app purchasing going on in Fortnite). Of course, Samsung owners with compatible devices can find Fortnite right on the front page of the Galaxy Apps store, but everyone else will have to get the APK emailed to them from Epic Games and manually install it on their phone.
Experienced users may have zero troubles with this, but more casual users may find themselves intimidated by the security prompts upon sideloading an APK file, so we thought we'd make things a bit easier for them. This is how to install Fortnite on your Android phone.
See if your device is supported

If you have a Samsung Galaxy S7 or a newer model, you can download Fortnite right now. All you need to do is fire up Galaxy Apps and search for it (though right now it's featured on the front page). If you own a different brand of phone, you may want to check the full
list of supported devices
over at Epic Games' website. The list includes models by LG, Huawei, OnePlus, Asus, Xiaomi, as well as all Pixel phones, among others.
If you can't find your phone on the list, fret not, as it may still be supported, provided it fulfills the following requirements: runs a 64-bit version of Android (5.0 or higher), has 3GB or more of RAM, and has a supported GPU (Adreno 530 or higher, Mali-G71 MP20, Mali-G72 MP12 or higher).
Sign up and wait for your invite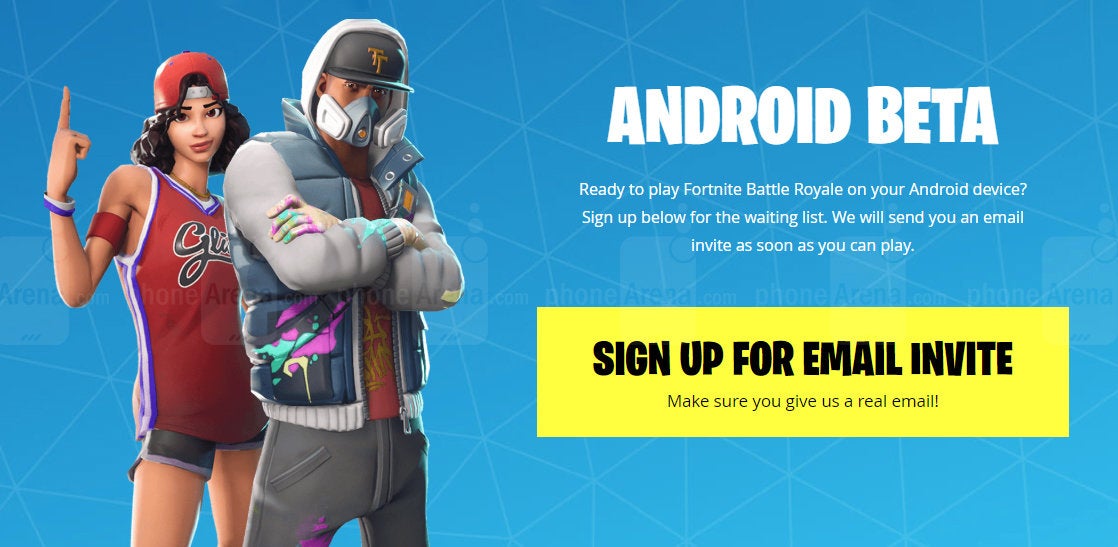 If you're itching to jump into the battle royale madness that is Fortnite, you'd better sign up for an invite code ASAP. To get on the list, go to
Epic Games' official website
and register with your email address.
If you play Fortnite on other platforms, make sure to sign in with your Epic credentials, or use your PlayStation Network or Xbox Live account, so you can get your progress synced with the Android version of the game. Once you've done that, you're going to have to play the waiting game. We know it's not exciting, but there's no way around that if you want to be among the first to get in on the action.
We can't say for sure how long it would take to receive an invite, but it should be in your inbox within a few days to a week from you signing up for it. Epic Games is sending out codes in waves, which could mean that hundreds, possibly thousands, of people are receiving codes every day.
Download and install Fortnite on your phone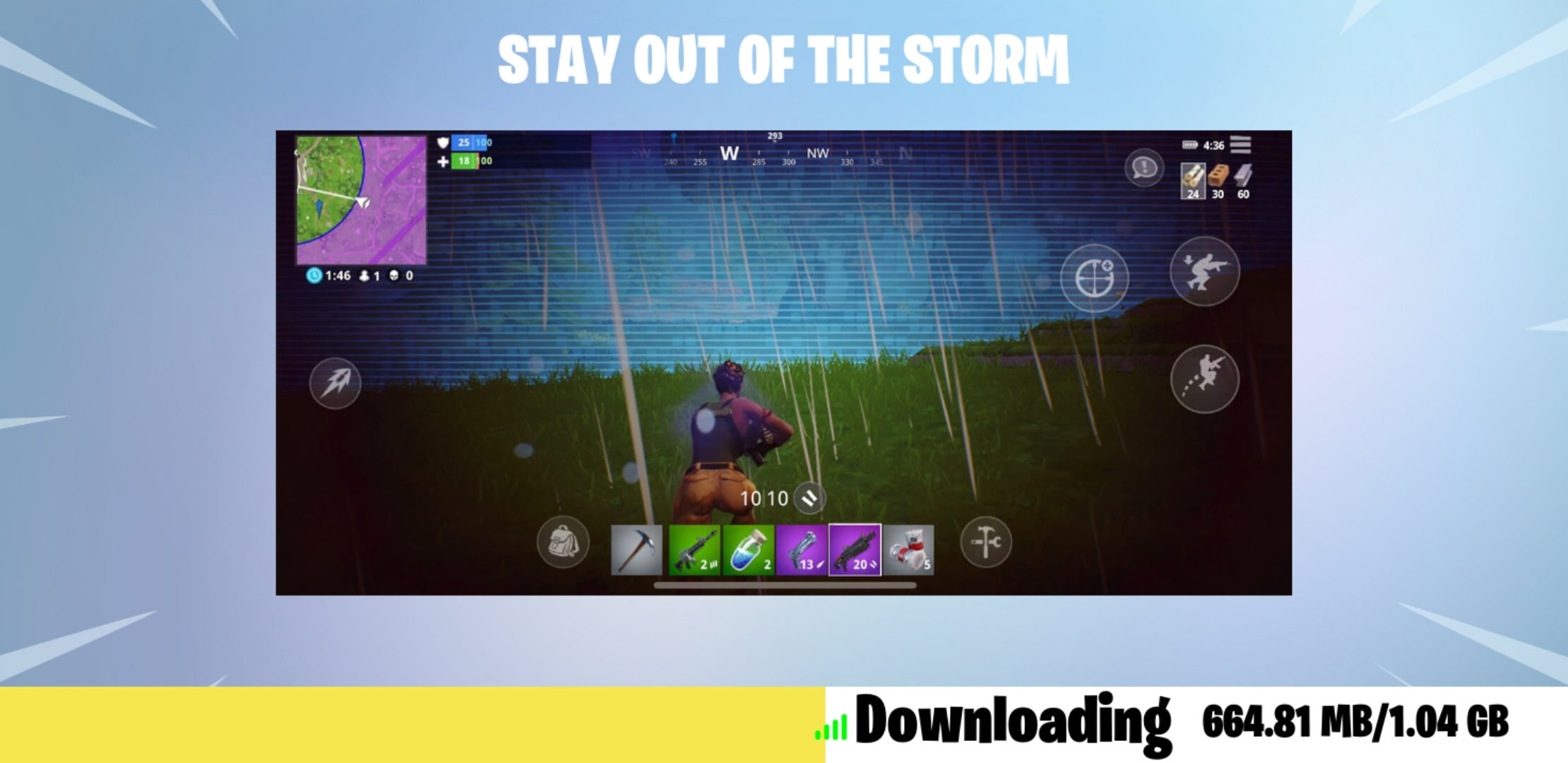 Once Epic Games greenlights you, you'll receive an invitation email that will also contain a download link for the Fortnite installer app. That's right, you have to install the installer first in order to install the actual game. Neat-o (?) This app is required even on Samsung devices, though it can be downloaded from the official Galaxy Apps store.
When you get the email from Epic, depending on your security settings, you'll likely be asked to grant Android permissions to install apps from 'Unknown' sources. If you don't want to keep this permission ON after you've installed Fortnite, you can either grant it for this session only, or alternatively go to Settings > Security and disable it from there later on.
Once the Fortnite installer is on your phone, you can then go ahead and fire it up to download the actual game. And when you
think
it's downloaded, you can open it to find out that there's an additional 1.04GB download. Yeah, it's one of those, but it's to be expected, considering the scope of the game.
RELATED STORIES: