Google makes sure you won't get scammed while looking to install Fortnite
11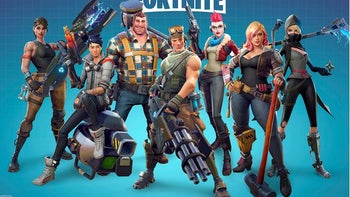 So, Fortnite has been announced and the beta is even
up for early adopters to register
. At start, the game will only be available for top-tier Samsung Galaxy devices but will expand to other models soon after.
However, one thing that will, apparently, not change is the fact that Fortnite for Android will
not be downloadable via the Google Play Store
. Epic has already stated that it chose to distribute the game independently in order to
avoid the 70 / 30 revenue split
with Google. That means that players will have to go out of their way to download and sideload the game when it's time to get it.
This, of course, opens the door for plenty of clone games, chock-full with terrible ads and predatory in-app purchase options to pop up on the Play Store. We've sure seen this before and with Fortnite being as popular as it is, it's not hard to imagine that someone out there is already coding a basic game with a similar aesthetic, and trying to figure out a name that would get careless fans to download it. You know, something like "Fortnite of Duty Clash Royale".
Well, it seems Google is also concerned for its users. Instead of acting scorned or anything, the company decided to very clearly warn players that they will not find Fortnite on the Play Store.
When you try to look for the game on the Play Store right now, you will be met with a very specific message right underneath the search bar: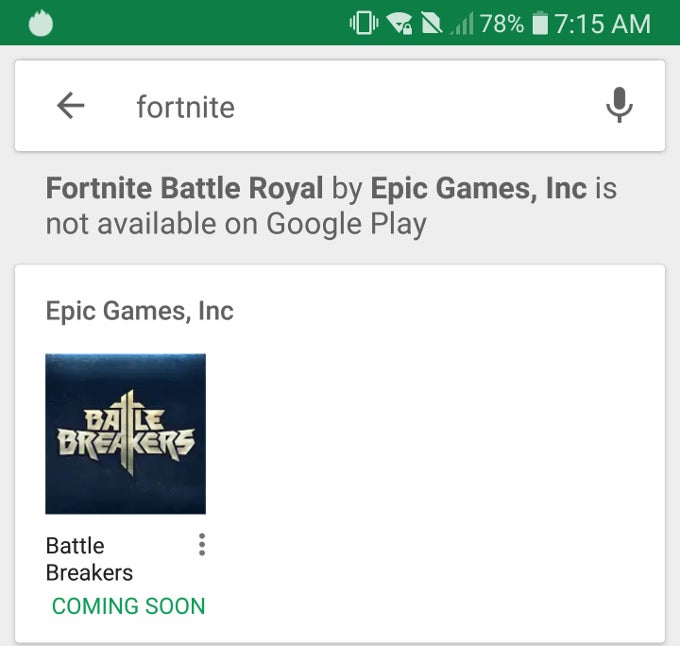 Good job on Google's part, we guess. Well, tightening up the rules around crappy clones and predatory in-app ads and purchases might also be a neat thing to do. But hey, one thing at a time!